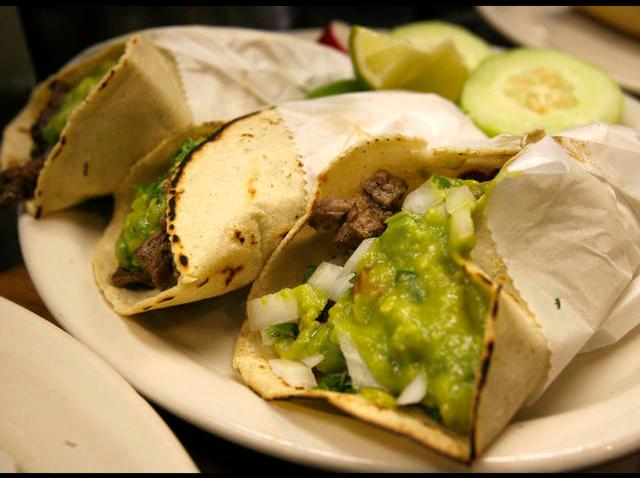 Ok, so maybe you've never made the connection between tacos, enchiladas and football before, but we're thinking maybe this NFL season, you should.
Because this season, every Monday night means a kick-ass Monday Night Football Fiesta at Distrito in University City.
"Getting together with friends to watch football is one of my favorite things to do in the fall!" said Chef Jose Garces in a press release. "Every Monday, our Football Fiesta lets you enjoy the game -- and great food -- at an affordable price."
Starting Monday, September 20 from 8 p.m. until 10 p.m., the Chestnut St. spot is hooking fans up with endless tacos and enchiladas for $25.
And we're not talking your average tacos and enchiladas -- try hamachi (yellow tall), carnitas (pulled pork), lengua (tongue), pollo (chicken) or wild mushroom tacos or enchilada de pollo, cangrejo (jumbo lump crab) or verduras (mushroom).
The meal also includes chilango chop salad, frijoles refritos and arroz con frijoles negros.
Dos Equis Amber and Dos Equis Lager drafts are $2.