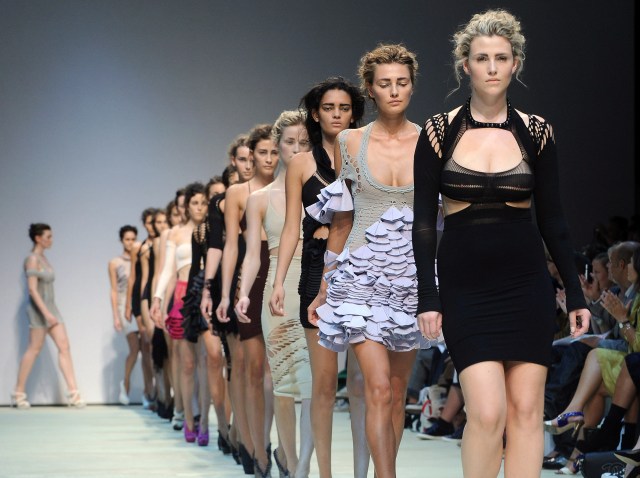 Fashion addicts listen up because the annual Philadelphia Phashion Phest is happening this Wednesday at the Loews Hotel.
Upscale fashion is not for everyone, but those who want to see check out the trendiest trends from all over the Delaware Valley, this event is a must.
Local designers will be presenting their new looks for the fall season on Wednesday, September 23 and will be available to you in retail stores everywhere.
Hey, it may not be New York's Fashion Week, but that doesn't mean Philly can't rock the sweetest new threads.
In it's 16th year, this stylish event, which was founded in 1994, will also feature a search for the hottest new high-fashion model and who will walk the runway at the Loews during the Phashion Phest.
Lucky for all you fashionistas, this event is open to the public. Tickets will run you between $21 and $60 and include a top-shelf cocktail reception and you'll have time to rub elbows with local hair, cosmetics and accessories experts – and by rub elbows, we mean you can ask questions and get some great tips!