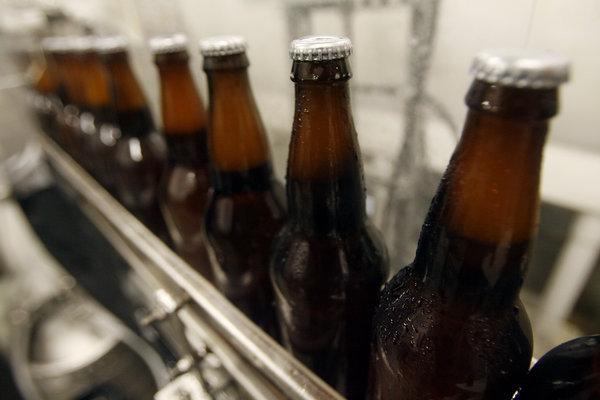 Georgetown, Del.'s 16 Mile Brewery is taking their passion for creating beer and helping out local charities.
The newest, original brew is called Responders Ale. When it goes on sale this month, $3 from every case and $5 from every keg will be donated to the National Fallen Firefighters Foundation.
The Brewery will also be creating other original beers to benefit community organizations. The series called Collaboration Brews for a Good Cause started March 1 with the creation of Oyster Stout which benefits the Delaware Bay Oyster Restoration Project, reports Daily Times of Salisbury.
Up next is a dessert beer, Sundae Stout -- created in partnership with Hopkins Creamery -- is brewed with cocoa, vanilla beans and cherries.
Co-Owners and Georgetown natives, Chad Campbell and Brett McCrea started 16 Mile in 2009. They produce about 2,500 barrels a year with hopes to expand to 25,000 in the future, according to the Daily Times.
Having a local following as well as helping out the community is very important to the brewers.
"We really look forward to continue to develop with the local community. They are our foundation." Campbell told the Daily Times.