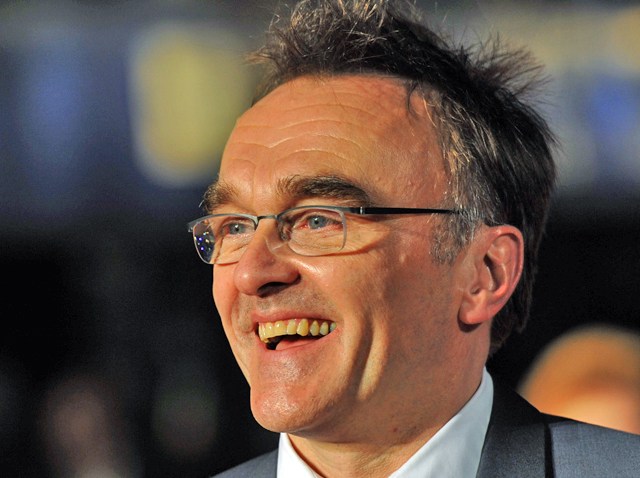 Oscar Award-winning director Danny Boyle loves Philly because it reminds him of home.
"I'll tell you what, I love it," Boyle said with a smile. "I love the drive in from the airport... you see the beautiful city in the background and see all the industry in the foreground. I love that"
Hold on is the man behind modern classics like Trainspotting, 28 Days Later... and the Oscar-Award winning Slumdog Millionaire actually complementing Philly for all those gas refineries and junkyards that are seen as a eye sore by so many Philadelphians?
"Of course most cities aren't very proud of that but I love an industrial city actually.
"I come from Manchester in the northwest of England, which is an industrial city."
So will Boyle be directing Rocky 7 or maybe 13 Monkeys?
"I would be very happy to work here."
Of course Boyle -- a guy known for being a maverick film director -- would need the right story to direct a film here.
For now that yarn is 127 Hours. The film tells the true story of Aron Ralston (played by James Franco) who after five days trapped under a boulder was forced to cut off his own arm.
Boyle was in the City of Brotherly Love to promote the project. The well-reviewed movie was in limited release since the beginning of the month but is now showing on select area screens.
Music certainly plays a big role in Boyle's movies and 127 Hours is no different as the 54-year-old director teams up with his old Slumdog buddy A.R. Rahman for a half dozen or so songs and mixes in tracks from music legend Bill Withers and Icelandic experimental rockers Sigur Ros as well.
So where does his love of music and movie promotion come from?
He was almost embarrassed to tell us the first band he saw live -- Led Zeppelin. It wasn't because he was embarrassed to see Led Zeppelin but because he was almost uncomfortable to have seen rock legends for his first show.
Boyle related his own journey to promote 127 Hours to Zeppelin's taking of America.
"I adored Led Zeppelin when I was a kid," he said. "And I always used to read about them touring America and they said -- I remember reading about them saying -- the reason why they are a big successful band was they are prepared to tour America. And they toured non-stop in America, they put their work in -- go around to the radio stations and the TV shows and things like that.
"So here I am -- 30 years later -- doing a tour in my own little tiny way."
"I think it was a Led Zeppelin reunion tour," he said with a laugh.