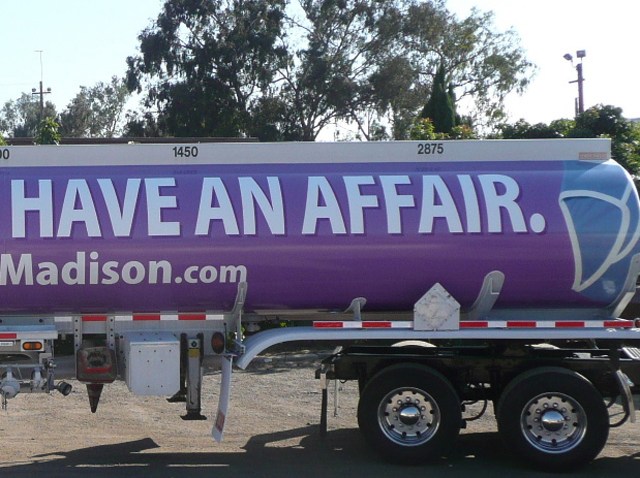 Infidelity dating site AshleyMadison.com couldn't find anyone willing to display its adultery ads in Philadelphia. So they're bringing the ads to us.
In its "Have an Affair Anywhere Tour," the company that makes millions from promoting and facilitating people cheating on their spouses is rolling into the city Thursday with a huge tanker truck encouraging people to join the dating Web site that caters to faithlessness.
"Life is Short. Have an Affair," one side of the truck reads.
The mobile billboard will be in front of Love Park Thursday and will roll on down to Citizens Bank Park for the Phillies game later in the day.
Though Philly ad buyers have rejected the site's billboard advertizing attempts, Philadelphia is one of the fastest growing cities on the site, says Ashley Madison spokesman Colin Trethewey.
The company has 3.8 million members now. The company founder, believes that membership is so high because people can't afford to get divorced in this economy, says Trethewey.
It's a sad state of affairs.