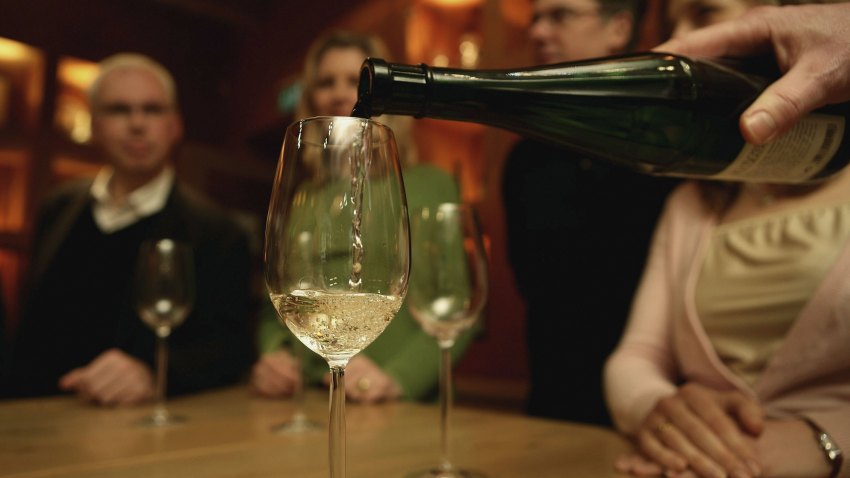 The reason to go BYOB is obvious for many Pennsylvania restaurateurs: It can be obnoxiously difficult and expensive to get a liquor license in the state. But the couple behind one of Philadelphia's best French bistros has learned of a new benefit, The New York Times travel section reported: Wine snobs are more than happy to show off their own bottles.
In fact, they seem eager to come back for more of their own. The French-born proprietors of Bibou -- Charlotte and Pierre Calmels -- believe at least half of their customers are repeaters.
Charlotte Calmels, who runs the dining room, told the Times she's getting an education in wine thanks to the clientele.
Meanwhile, Pierre Calmels, a former executive chef at Le Bec Fin and the lord of the kitchen, pairs your wine with his sophisticated versions of French country home cooking.