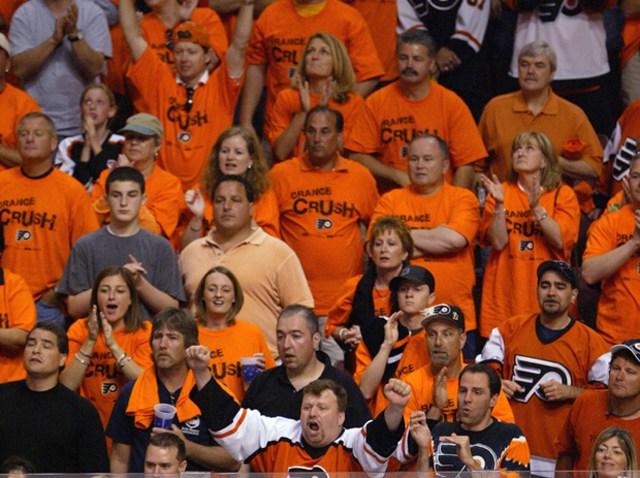 Every year Black Friday is known for its ridiculous early bird sale prices and this year Comcast-Spectacor is joining in.

On Friday, Nov. 26, they're offering free tickets and big discounts on selected merchandise for your favorite professional Philadelphia sports teams.
Doors open at 7 a.m.
The early morning wake up will be worth your while because the earlier you are, the deeper the discount -- 30-percent off from 7 a.m. to 8 a.m., 20-percent off from 8 a.m. to 9 a.m. and from 9 a.m. to 11 a.m. costumers will receive a 10-percent discount.
To go along with great discounts Comcast-Spectacor will also be offering free tickets to costumers. Those who spend a $150 on fan paraphernalia will be rewarded with two free tickets to see the Adirondack Phantoms play at the Wells Fargo Center on January 21. Spending $250 on fan gear and not only will you receive two tickets to the Phantoms game , but also two free tickets to either a Flyers or Sixers game. Spend $350 and you are coming home with two tickets to a Flyers game, Sixers game and the Phantoms game.
During the Beat the Clock event fans will be able to get their purchased items signed by Flyers alumni and fans will have the chance to place orders to own pieces of the historic Spectrum that is slated for demolition on November 23.
Discount tickets and special offers for the Harlem Globetrotters, Disney on Ice presents Toy Story 3 and other events will also be offered on Black Friday.
Discounts on jerseys or jersey lettering will not be included in the Black Friday discounts.