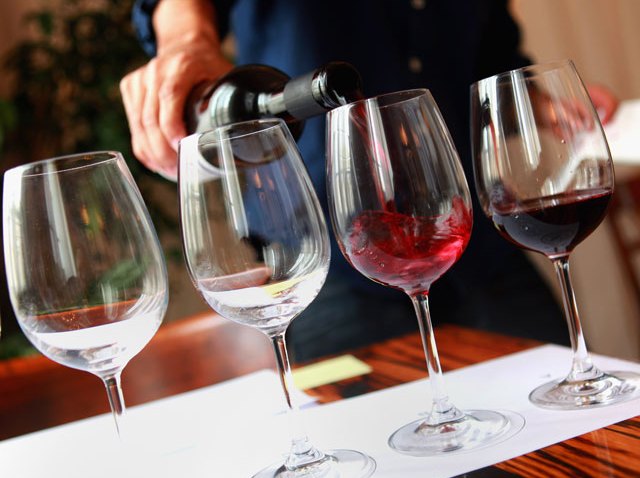 Southern Cooking: Southern flavors and a cozy at-home feeling is what you get when you step in the doors of Cooperage Wine and Whiskey Bar. Located in the Curtis Center, the fairly new restaurant offers specials on both wine and whiskey for happy hour. Be sure to stick around for a to-die-for dinner featuring gumbo, hushpuppies, burgers, fried oysters, steak and more. Cooperage, 601 Walnut Street, Philadelphia, Pa. 19106, 5 p.m.
Art & Jazz: Get inspired in Old City tonight as Vivant Art Collection celebrates Latin art, culture and music. DJ Rod Bell will be on-hand playing all the classics in neo-soul, jazz and bossa nova. Sip on cocktails and meet local artists in the popular gallery. Vivant Art Collection, Gallery Row, 60 North 2nd Street, Philadelphia, Pa. 19106, +21, $5, 6 pm.
Shore Party: Instead of watching Snooki and gang party at the shore, come to G Lounge to celebrate the last days of summer. Tonight's faux shore party features kiddie pools, lifeguards, bikinis and, of course, drink specials. Sip on $4 imported beers, $5 red and white wine and $6 premium rum cocktails and champagne. All the fun begins at 9 p.m. G Lounge, 111 South 7th Street, Philadelphia, Pa. 19103, +21, 9 p.m.

Got a Tip? E-mail Us.
Still need more to do? See our events calendar.