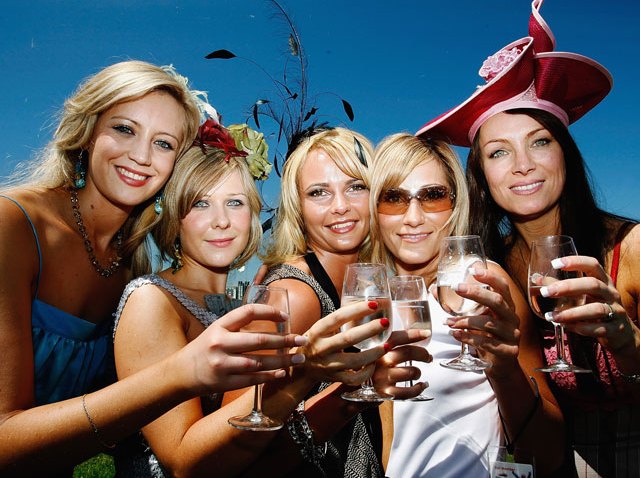 Girls Night Out: Shecky's night full of fashion, drinks and pampering returns to Philly tonight. Discover new designers and trends as you indulge in the latest beauty products and walk home with goodie bags stuffed full with delicious treats. Bring your best girl friends out for a night to remember. Crystal Tea Room at The Wanamaker Building, 100 E. Penn Square, 9th Floor, Philadelphia, Pa. 19107, $30, 5 p.m.
Open Bar: While the ladies are out pampering themselves, guys can enjoy an open bar followed by some butt-kicking soccer. Get your drink on before the Philadelphia Union and Manchester United game with a $25 two-hour open bar at Irish pub, Tir Na Nog. All you have to do is bring your subway token to the Linc. Drinks include domestic drafts and bottles, house wines and well drinks. Tir Na Nog Bar & Grill, 1600 Arch Street, Philadelphia, Pa. 19103, +21, $25, 5 p.m.
Rooftop Hop: Network, socialize and party at PW's annual Rooftop Hop. Tonight's event will be held at the luxurious 777 South Broad loft apartments featuring the best views of the city. The event is free all you need to do is RSVP here. With complimentary drinks and appetizers we don't see any reason why you would miss tonight's event. A $5 suggested donation will be collected to benefit local homeless organization, Back on My Feet. 777 South Broad Street, Philadelphia, Pa. 19147, +21, Free, 6 p.m.