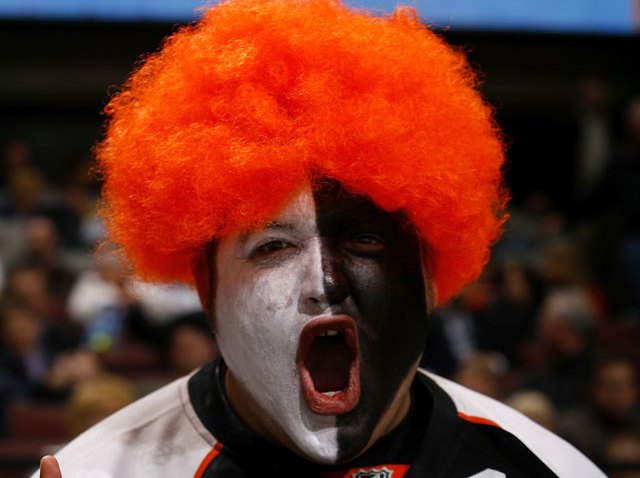 Paint It Orange & Black: This Saturday, cheer on the Flyers as they take on the Chicago Blackhawks. Get painted orange and black as you catch the game with true Philly fans. Enjoy 50-cent grilled wings, $15.99 endless mussels and $19.99 all-you-can-eat crabs. Wash it down with $2.50 Bud and Bud Light drafts or a $20 Bud Super Beer Tube. They'll also have Flyers specials and giveaways. South Philly Bar and Grill, 1235 East Passyunk Avenue, Philadelphia, Pa. 19147, +21, 5 p.m.
Ludacris: See how low you can go this Saturday at the Ludacris concert. The famed Atlanta rapper and actor will be in Atlantic City at the House of Blues. Tickets are $50 for anyone who is interested in seeing Luda, hip-hop electro group Aquaforce and Shiny "Seaweed" Green. Spend the weekend down at the shore with Luda and crew, beautiful weather and a little bit of gambling. House of Blues, 801 Boardwalk, Atlantic City, Nj. 08401, +21, $50, 8 p.m.
Big Bash Saturday: Want to save money, but still go out and have a good time? This Saturday night, make a stop at Noche for a $20 two-hour open bar. Drink all your favorite domestic drafts, one liquor well drinks, Red Bull drinks, juices and soda. Round up your friends and spend the night in Center City partying and dancing. Noche, 1901 Chestnut Street, Philadelphia, Pa. 19103, +21, $20, 9 p.m.
Jump in the Biz: Who knew networking could go hand-in-hand with cheap beer and wine? This Sunday night, get to Bourbon Blue in Manayunk for their weekly In the Biz Sunday Funday. Party with the largest networking crowd in town as you sip on $3 Blue Moon drafts and half-priced bottles of wine. Hear the acoustic music of Tim Williams from 9 pm. until 1 a.m. Bourbon Blue, 2 Rector Street, Philadelphia, Pa. 19127, +21, Free, 9 p.m.
Reggae on the River: What a better way to mellow out this Sunday night than with cool reggae vibes at Cavanaugh's River Deck. Relax with six pony bottles for $10 or a case for only $35. Hear the sounds of the islands including reggae, soca, dancehall and African mixes by Philly's own, DJ Roger Culture. Cavanaugh's River Deck, 417 North Columbus Boulevard, Philadelphia, Pa. 19123, +21, 9 p.m.