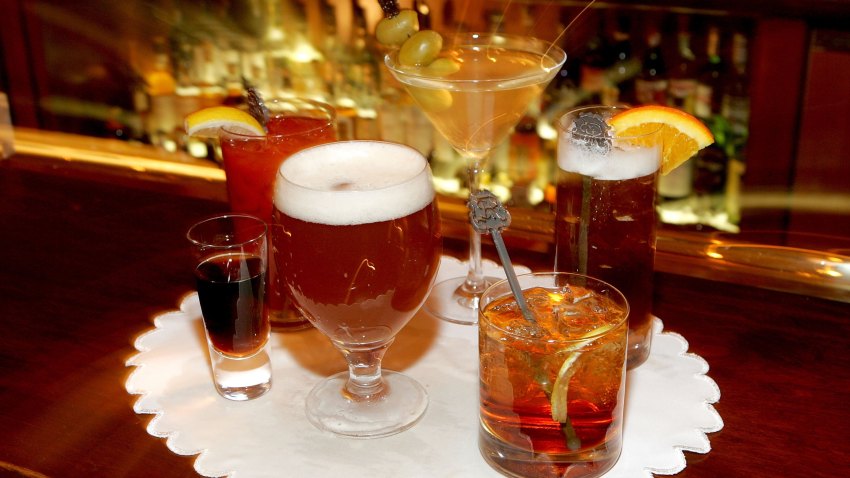 Happy Hour: Tonight's happy hour at Varga Bar in Washington Square. The cozy bar and restaurant will offer half off all beer, wine and cocktails from 4 p.m. until 6 p.m. The beer list is extensive and their food is great. We recommend trying their crab fries or scrumptious veggie burger. Plus, if you can only grab a quick bite, pop in for their soup and sandwich lunch special for only $9. Varga Bar, 941 Spruce Street, Philadelphia, Pa. 19107, +21, 4 p.m.
Jazz Open Mic: If you've got a little jazz in your soul then head just a few minutes out of the city for one of the best jazz open mics around. At Milkboy Coffee in Ardmore, hear the sounds of legendary pianist Mike Frank and have the chance to jump on stage to belt out a tune or two. If you feel like your vocals aren't strong enough, just relax and hear both young and old talent from Philadelphia's jazz scene. Milkboy Coffee, 2 East Lancaster Avenue, Ardmore, Pa. 19003, Free, 7 p.m.
Movie Monday: See the Fantastic Mr. Fox tonight at the Troc for only $3. The animated film by director Wes Anderson features the voices of George Clooney, Meryl Streep and Bill Murray. The tale is inspired by the novel with the same name from best-selling author Ronald Dahl, of Charlie and the Chocolate Factory fame. Bring out the kid in you as you nestle up with a friend on the balcony. Be sure to get there early for a free bag of popcorn and a beer. Trocadero Theatre, 1003 Arch Street, Philadelphia, Pa. 19107, $3, 8 p.m.