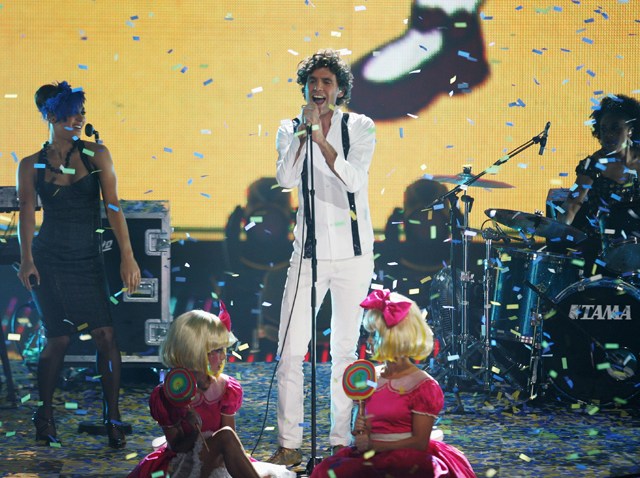 Philly Film Fest: All this weekend enjoy an array of films presented through the Philadelphia Film Society as they celebrate their 18 ½ Philadelphia Film Festival. From drama, action and romance to war, documentary and foreign films, this year's festival has a bit of everything. Most movies are playing in each of the Ritz Theatres throughout the city as well as the Prince Music Theater. Tickets range from $10 for a single ticket to $275 for an all-access pass. Both day and night shows are available on Saturday and Sunday. Great for the rainy weekend and a date, visit the link here for more details. Prince Music Theater, 1412 Chestnut Street, Philadelphia, Pa. 19103, $10-$275, 12 p.m.-10:30 p.m.
Doug Stanhope: In need for some laughs? The Trocadero presents comedian Doug Stanhope this Saturday night. Stanhope's comedy career began almost two decades ago in Las Vegas. Since then, he's performed in various festivals, comedy competitions and stand-up specials. Stanhope is known for his controversial topics ranging from drugs, sex, religion and politics. For those who like to laugh and aren't easily offended, bring your friends and see some stand-up. Trocadero Theatre, 1003 Arch Street, Philadelphia, Pa. 19107, $23, +21, 8 p.m.
Open Bar: Who knew only $20 could get you all the drinks you want on a Saturday night? Head to Noche in Center City for their two-hour open bar. Beginning at 9 p.m, sip on all domestic drafts, well drinks, Red Bull drinks, juices and soda for only $20. Bring your friends, as this special is only for parties of four or more. If you bring nine or more people, the guest of honor will receive a free open bar. Great for a birthday group or some pre-gaming. The special goes until 11 p.m. Noche, 1901 Chestnut Street, Philadelphia, Pa. 19103, $20, +21, 9 p.m.
Football Sunday: Watch the game in style on Sunday with huge plasma televisions, beer and food specials at Whiskey Tango. Sip on $2 Bud and Bud Light 16-oz. drafts and $2.50 Bud and Bud Light bottles. If you're not a beer fan, try their $5 Red Bull bombs. With over 23 televisions, a brand new bar and 14 beers on tap, you're sure to catch all the action of the game and then some. Have a guy's afternoon as you root for your favorite team. Whiskey Tango, 1400 Bustleton Avenue, Philadelphia, Pa. 19116.
Mika Live: This Sunday night, see what all the hype is about around this Grammy-nominated London sensation, Mika. With a pop rock and electronic sound, Mika has been rising on the Brit charts since 2007. Although his popularity is only beginning in the U.S., we're sure he will put on a good show. Pick up any of his albums and listen to some tracks before you go. Round up your friends and head to the Electric Factory. Electric Factory 421 North 7th Street, Philadelphia, Pa. 19123, $29.50, 8 p.m.