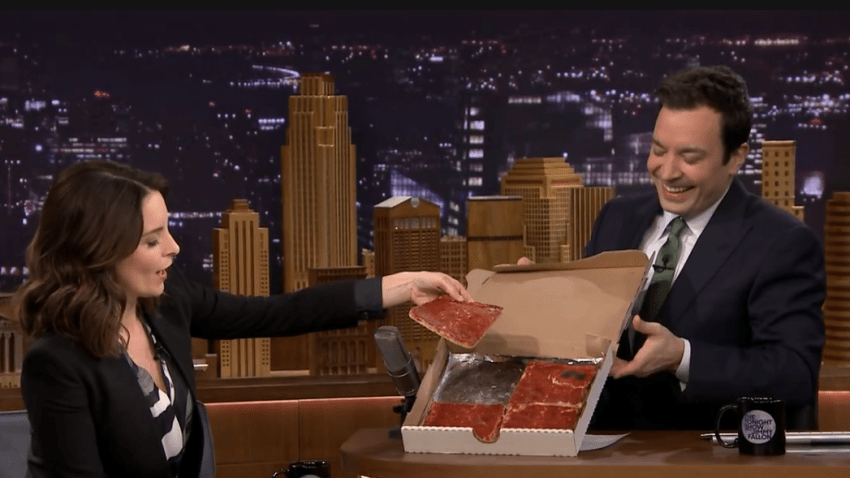 The "Tonight Show" was representing Philly, well more specifically Upper Darby, hard Monday night.

Not only are The Roots, one of Philadelphia's most famous musical groups, the show's resident house band, but one of the "Tonight" writers, Luke Cunningham, hails from good old UD.

So it seems only natural that when fellow Upper Darby native Tina Fey appears on the show, she share an Upper Darby favorite with her friend Jimmy Fallon.

Pica's pizza made its debut on "Tonight" after the restaurant's owner, Frank Pica Jr. made a special delivery to 30th Street station where he was met by one of the show's interns who then transported the rectangle of deliciousness to the studio at 30 Rock.

The delivery was the brainchild of Cunningham, who wanted to surprise Fey with the pizza, and made mention of it in a recent interview with Philadelphia magazine:

"...When I did that bit for Tina Fey, I talked to her about the pizza at Pica's. She said, "My daughter was just there for her birthday." Tina is going to be on the show on March 3rd. [Hint to Pica's: SEND PIZZA.}

And send they did.

Check out how social media went crazy after Tina and Jimmy took a bite out of the local favorite!