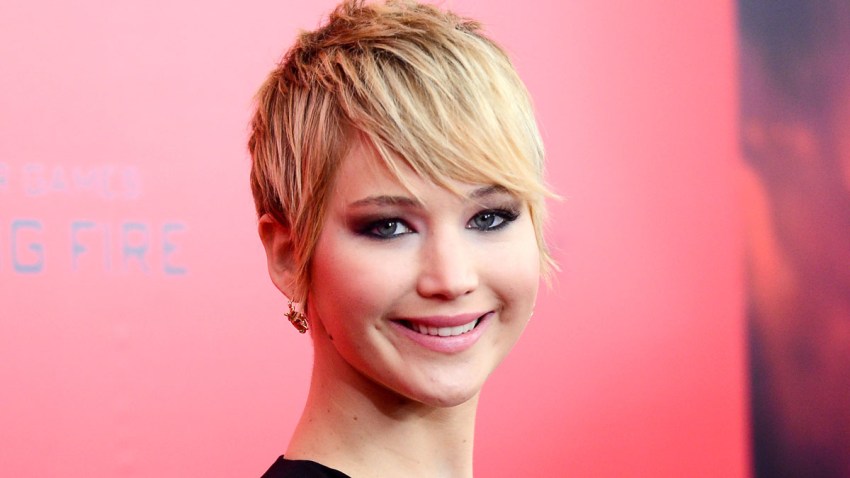 Jennifer Lawrence is many things, but pretentious is not one of them!
The Oscar-winning girl next girl could be drinking Cristal Champagne at the opera, but she prefers throwing back a Budweiser and Keeping Up With the Kardashians! The Hunger Games: Catching Fire star opens up about her refreshingly down to earth preferences in an interview with USA Today published Dec. 5.
"I'm a Budweiser person," she says, when trying to order a beer but left only with those of artisanal variety. "So I don't really understand."
PHOTOS: Jen's most outrageous quotes
That's probably because the 23-year-old is no beer snob, preferring a standard Bud, Corona or an Amstel Light. She also likes to decompress with reality TV--"in particular Keeping Up With the Kardashians"--FaceTime her two young nephews and unwind at home in lieu of letting loose at the clubs.
She also doesn't like flaunting her achievements and keeps her Academy Award for Best Actress at her mom's house. "I just get allergic to that kind of thing. People treating you differently when you don't feel any differently is really alienating," she says. "You can see, the way they look at you. I can see if that was who I surrounded myself with, that's why you change...I find people who don't change. That's where I get my reality."
VIDEO: Does Jen google herself?!
One of those people, it seems, is boyfriend Nicholas Hoult. Jen says the twosome are "really good" at keeping their romance private.
And she clearly values her personal relationships. "I've built my career. I need to build my human life," she says. "I need to get a house and connect to the people around me and not work for a little while."
Hopefully Jen doesn't take too long of a hiatus, but she certainly deserves a little R&R!
Copyright E! Online