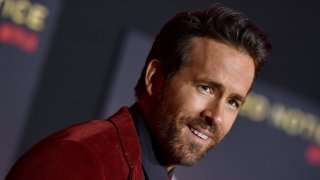 Actor Ryan Reynolds said he has repeatedly been mistaken for Ben Affleck at a pizzeria in New York City — and has never bothered to correct them.
In Monday's episode of the "Dear Hank & John" podcast, Reynolds said: "There's a pizza place in the East Village in New York that I've been going to for years. They believe I'm Ben Affleck and I've never corrected them."
The 45-year-old actor said he believes it "would not go over well" if he revealed his true identity, adding it's been "years."
Read the full story on NBCNews.com