2 Dog Fighting Rings Dismantled by Police
Investigators break up 2 separate dog fighting rings operating in West Philadelphia and West Chester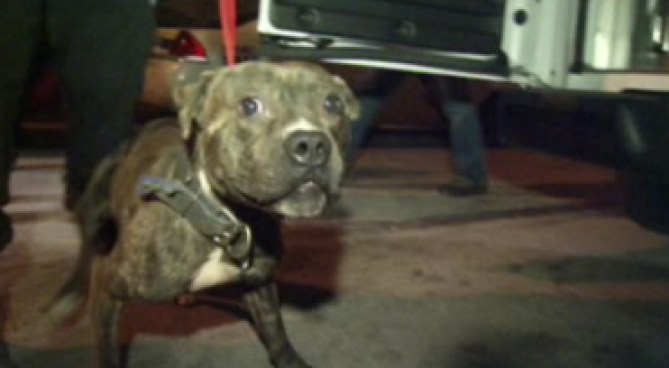 NBCPhiladelphia.com - Cydney Long
Investigators busted two dog fighting rings Wednesday. One in Chester County, and another one in West Philadelphia later in the evening. Animal control officers are calling the operations among the worst cases of animal cruelty they have seen. Three people were arrested, and more arrests are possible. NBC10's Cydney Long talked to the PA-SPCA, and has an update on both cases.
Another dog fighting ring has been dismantled thanks to The Pennsylvania SPCA Humane Law Enforcement Department.
They carried out a search warrant Wednesday night on the 6000 block of Allman Street in West Philadelphia.
"What we found was a nightmare," said George Bengal of the SPCA.
Officers rescued several dogs and a massive amount of dog fighting paraphenalia including a treadmill and a fighting ring.
The SPCA says the owner of the property has a history of dog fighting and is under investigation again. The suspect's name has not been released.
This latest investigation comes on the heels of the arrest of a couple in West Chester.
Authorities say Shane Santiago and Laura Acampora of West Brandywine ran a vicious large scale dog breeding, fighting and killing ring in the basement of the rental home they shared with 5 children.
Detectives began investigating Santiago on drug related offenses and grew suspicious of the couple when neighbors reported injured dogs coming out of the home.
Chester County District Attorney Tom Hogan called the home a "house of pain and horror" complete with chains, and jumper cables to electrocute the dogs.
Hogan said, "The defendants dogs lived by one rule, fight and win, or die."