Person Killed After Car Flips Over on City Ave Bridge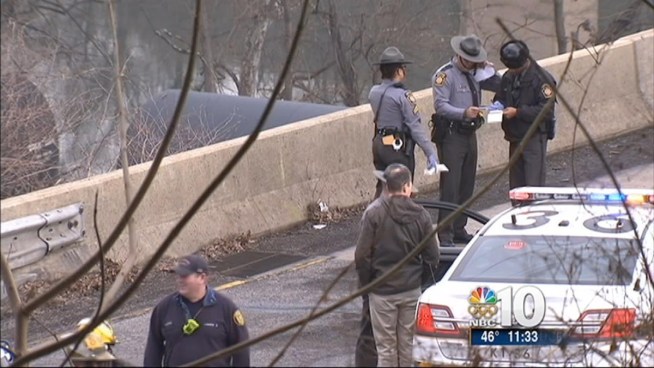 NBC10.com
A man is dead after his car hit the barrier and flipped on the City Avenue bridge.
Crews are at the scene of a fatal accident on the City Avenue Bridge.
A car flipped over on the bridge near the Ridge Avenue exit on Sunday around 10:15 a.m. At least one person was killed in the crash.
The ramp to Lincoln Drive is partially blocked due to the accident.
Stay with NBC10.com for more details on this developing story.
Also on NBC10.com: