Lost Luges to Be Returned to U.S. Team
The training sleds from the U.S. Luge team slipped off the back of the team's truck last week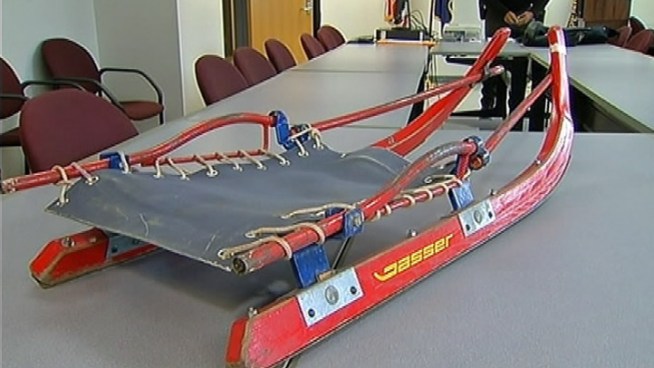 NBC10.com - Doug Shimell
While on their way to the flea market, Mike Miller and his daughter found luge sleds on the side of an East Allen Township road. Miller discovered the sleds fell out of an Olympic team truck and belong to the U.S. Luge team. NBC10's Doug Shimell reports on when the team and its sleds will be reunited.
The training sleds used by the U.S. Luge team that slipped off the back of the team's truck last week, will be returned.
The man who picked them up off the side of Carriage Road in East Allen Township, Pa. contacted police after seeing media reports about the missing sleds.
The team was traveling from Blue Mountain after a training session and was heading back to their Lehigh Valley hotel last Friday when the sleds fell off the truck.
"I'm probably going to get 20 years for grand sled auto (laughter)," Mike Miller told NBC10's Doug Shimell today.
Miller says he did learn something from the whole experience. "This is probably the last time I pick up anything off the road."
Pennsylvania State Police picked up the sleds this morning and say that Miller has nothing to worry about.
The U.S. Luge team wants to meet the Miller family next week when they return for the missing sleds.