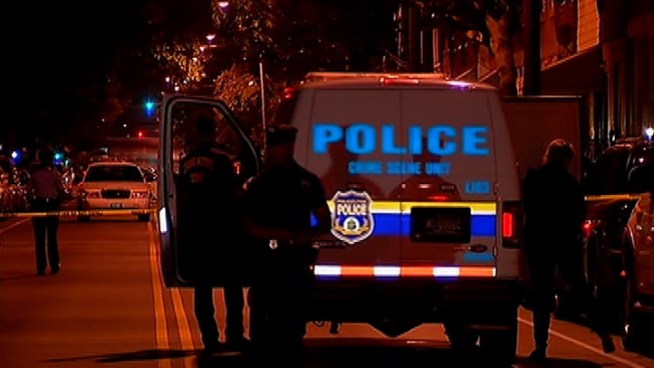 NBC10, Jesse Gary
Police tell NBC10 the man was sitting with two other people when someone walked up and shot him multiple times. He was pronounced dead at a local hospital.
A 19-year-old is dead and Philadelphia Police are looking for the gunman.
Police say that just after midnight the 19-year-old and two others were sitting on the steps of a home on the 1500 block of North 19th Street in Brewerytown when a gunman walked up and opened fire.
At least 12 shots were fired, hitting the victim multiple times in the neck, chest and hip, according to investigators. He was rushed to Hahnemann University Hospital where he was pronounced dead an hour later.
The other two people sitting with the victim were not injured.
Police do believe the man was targeted.
The gunman, they say, took off in a green Pontiac Grand Prix. He was last seen wearing all black. A hoodie sweatshirt was used to cover his face.
Anyone with information is asked to call police.