Police Chase on I-95
A driver takes Philly police on a chase down I-95 after hitting a couple of cars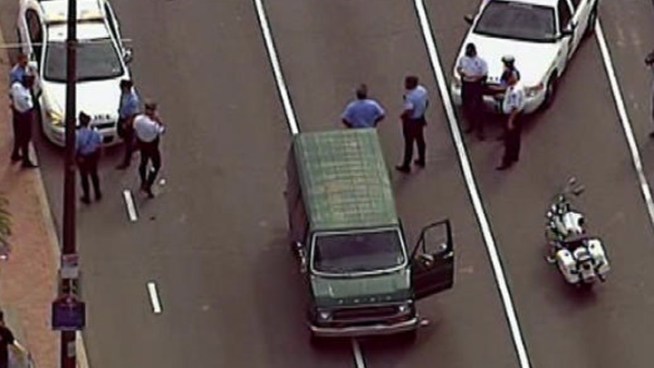 NBC10 Philadelphia - Monique Braxton
Several cars were hit during a police pursuit through South Philadelphia on Thursday afternoon. Officers say the man behind the wheel was drunk. NBC10's Monique Braxton reports.
A man behind the wheel of a green van led Philadelphia police on a chase that went along I-95 and ended near Penn's Landing early Thursday afternoon.
The pursuit started near I Street and Venango when police say the man in the van hit two cars.
When officers showed up, the driver took off, police say, and they followed.
Two more cars -- police cruisers -- got rammed before police surrounded the van on Delaware Avenue near Lombard Street.
They apprehended the driver, who was later hospitalized.
One police officer had some minor injuries.