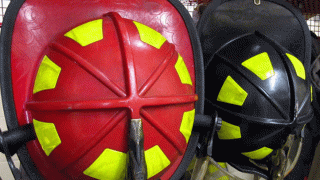 An eastern Pennsylvania couple had a potentially smelly situation on their hands when a septic truck crashed into their house.
The Morning Call reports the truck slammed into the couple's home along Woodbyne Road in Springfield Township, Bucks County at 4:20 p.m. Wednesday. Homeowner Joseph Lepore says leaking sewage from the truck left an odor in the house, but its tank wasn't badly ruptured.
"A septic truck drove through my house," said Lepore. "I guess he wanted to take the scenic tour through Springtown.
"It stinks," he told the Morning Call, smiling. "It's a crappy day."
The River Valley Septic truck punctured a first-floor wall and damaged the garage roof.
The accident is under investigation.
No injuries were reported.

Published at 6:51 AM EDT on Jul 9, 2015 | Updated at 9:16 AM EDT on Jul 9, 2015