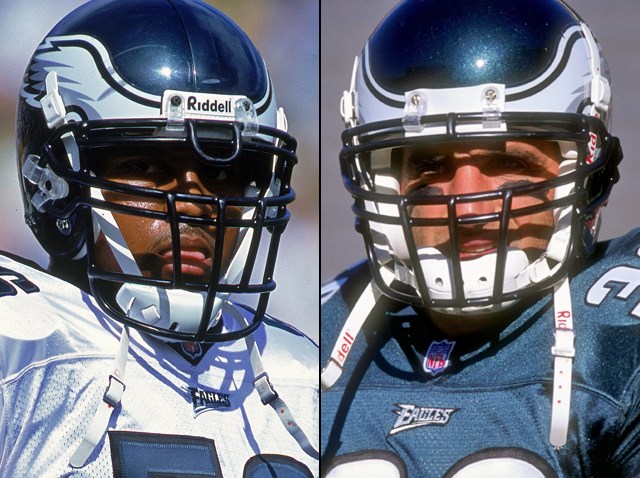 Former Eagles Mike Caldwell and Michael Zordich are the latest Birds promoted from within to a new defensive post.
The Mikes, like new defensive coordinator Juan Castillo, are stepping up the Eagles ladder.
Caldwell, who played linebacker with the Birds from 1998 to 2001, goes from assistant linebacker coach to linebackers coach and Zordich, who wore Eagles green from 1994 to 1998, goes from defensive quality coach to secondary/safeties coach.
Both Caldwell and Zordich were known as tough players in their day. Coach Andy Reid (yes he is still the coach despite that rumor) will likely be calling on these guys to show the defensive skill positions some tough love.
Let's just hope that tough love translates into tough play.