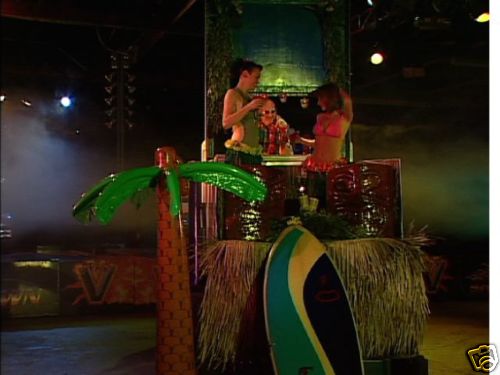 Sure, it looks like a regular Zamboni.
Well, until you pull the "party starter."
Yahoo Sports is reporting on the craziest ice cleaner ever to grace auction-listing site eBay: A 25-year-old Zamboni that's been retired from the rink, but has made quite the second career for itself...as a tiki bar.
Instead of heating equipment and an ice scraper, you can now find a full bar, grass skirts, bamboo mats, tiki dolls and disco lamps. The tiki girls, unfortunately, aren't included.

This is not, as the eBay listing says, your granny's Zamboni.

Wanna see the Zam in action? Check out the movie.