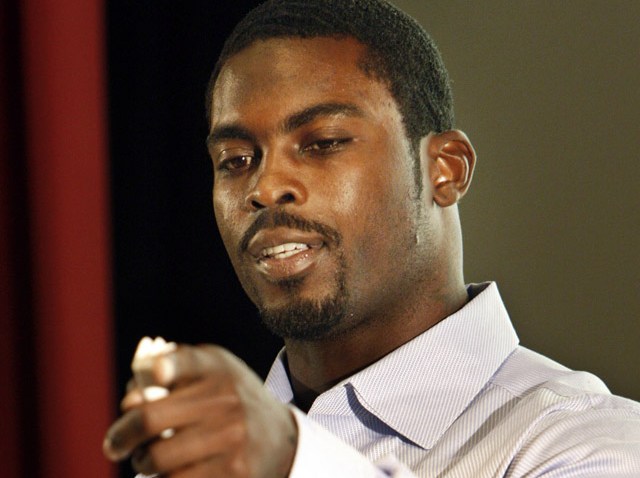 Eagles quarterback Michael Vick stepped back into a prison Saturday for the first time since he was released from Leavenworth almost two years ago.
This time Vick was just visiting.
Vick, his mentor Tony Dungy, radio host Dan Patrick and Sports Illustrated's Peter King spoke to inmates at the Avon Park Correctional Facility in Florida.
Photos from the visit were posted to SI.com.
The day spent behind bars seemed therapeutic for Vick as he is seen smiling while signing autographs and chatting with inmates --including guys in solitary confinement.
Dungy was also smiling -- satisfied to see how far Vick has come.
"I have a lot of friends in the National Football League," Dungy told SI. "And a lot of them have done great things. But I don't have a friend that I'm more proud of than Michael Vick.''
And lets be honest, Dungy should be proud of his pupil. Despite missteps along the way (i.e. that birthday party last year), it's nothing short of amazing that Vick went from the top-paid player in football in 2006 to a federal conviction for his role in a dogfighting ring to prison to signing as a backup/wildcat QB for the Eagles in 2009 to becoming a Pro Bowl-starting QB last season.
"What I wanted to get across to them was that we all have to try to be instruments of change," Vick told SI.
What do you think? Has Vick been an instrument of change or can you never forgive him for the wrongs he did?