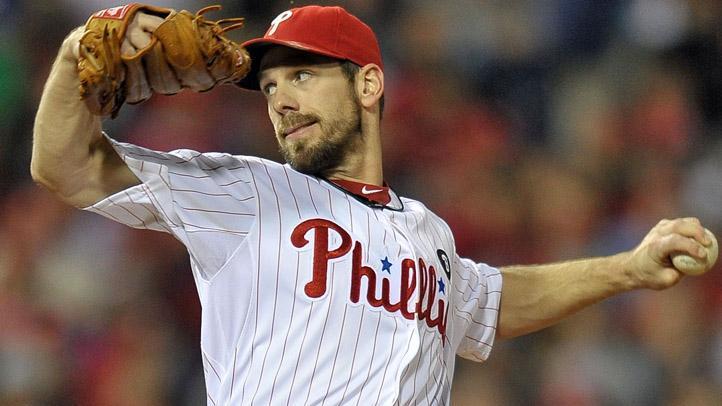 The Phillies suffered one of their biggest blows of the regular season a week or so ago, when they lost lefty Cliff Lee to the disabled list, thanks to an injured oblique. And even though he is eligible to come off the DL later this week, it's not looking promising, according to MLB.com's Todd Zolecki, via Twitter:
Lee won't come off the DL on Friday, but he is improving. Needs to throw 2 bullpens before he is back. First one isn't scheduled yet.


This is not an unexpected turn of events, especially given that the oblique is a tricky muscle that can take a few days – or a few months – to heal properly. And given the sharp rise in the injury over the past few seasons, it behooves a team to play it safe with their multi-million dollar investments. Not to mention, the Phillies (and Lee) should be more concerned with preserving the Ace for the long haul.

For all intents and purposes, the updates on Lee do sound encouraging, so we shouldn't expect him to miss too much more time to this particular malady. Until then, the Phillies will continue to run Kyle Kendrick out in his place.
In three starts this season, Lee is 0-1 with a 1.96 ERA in 23 innings. He has 18 strikeouts, and two walks.

In other injury news, the Phillies announced after Monday night's game that relief pitcher David Herndon will be placed on the 15-day DL thanks to an injured elbow. Herndon has been one of the more overlooked relievers, but losing another bullpen arm (he joins Michael Stutes) is not the direction that the Phillies want to be heading.