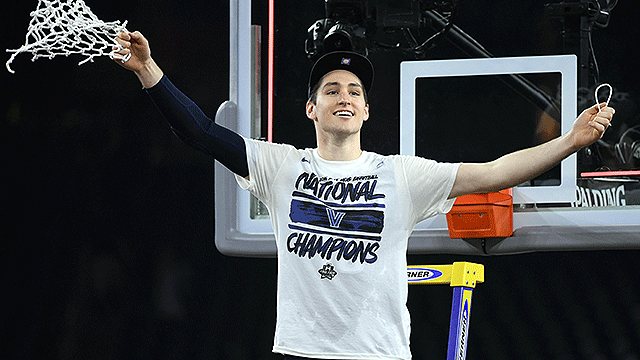 Add Ryan Arcidiacono to the list of NBA draft hopefuls who will work out for the Sixers. The Villanova point guard is scheduled to work out for them on Monday, June 20, a source tells Comcast SportsNet's John Clark.
Arcidiacono has been a busy man as the draft approaches. According to Clark, he worked out for the Rockets Wednesday, will work out for the Nuggets on Friday, then the Pelicans Tuesday and the Nets Wednesday.
In 144 games at Villanova, Arcidiacono averaged 11.1 points, 3.7 assists and just 1.8 turnovers. His biggest assist was his last, a pass to Kris Jenkins, who sunk the game-winning three against North Carolina in the National Championship Game.
Arcidiacono (6-3/195) was the Big East Player of the Year in 2014-15 and was a well-respected college player. It remains to be seen whether he has the athleticism and defensive ability to make it at the next level, but it appears teams have some interest in everything else he brings to the table.
Copyright CSNPhily