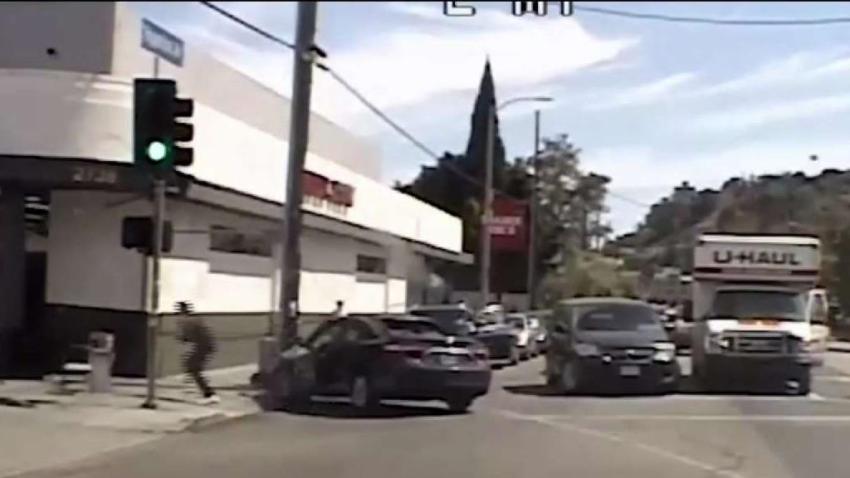 Donte DiVincenzo's historic effort in Villanova's championship game win Monday night over Michigan thrust him into the national spotlight. The red-shirt sophomore scored a career-high 31 points on 10 of 15 shooting, putting him squarely on the radar of NBA executives.
Prior to Monday, DiVincenzo was viewed as a solid prospect for the 2019 NBA draft. Now, there's speculation he could leave Villanova for the NBA this year.
There are two schools of thought on what DiVincenzo could and should do. On one hand, his stock may never be higher. Why not capitalize on his newfound stardom and declare now? After all, he demonstrated the full arsenal Monday - athleticism, explosiveness, outside shooting, the ability to play point guard and terrific defensive play.
Philadelphia 76ers
Complete coverage of the Philadelphia 76ers and their rivals in the NBA from NBC Sports Philadelphia.
Then there's the other option, the one that I think will ultimately win out - come back to school for his junior season and be "the man" for the premier college program in the country. DiVincenzo averaged 13.4 points this season, but he could showcase himself even more as Villanova's primary scoring option next year and potentially play his way into being a lottery pick in 2019. Right now, he's a fringe first-round prospect. There's no guarantee he'll be selected in the first 30 picks and receive a guaranteed contract.
In addition to being a tremendous talent, DiVincenzo has also demonstrated patience during his time at Villanova. He endured a medical red-shirt as a freshman after breaking his foot early in the season, watching from the sidelines as his teammates won a national championship in 2016. Last two years, DiVincenzo was good enough to start for 98 percent of the teams in college basketball. But he accepted his role as the sixth man for Villanova, providing a spark off the bench that no other team in the country had at its disposal. He's been patient throughout his career, paying his dues along the way. That patience would serve him well if he, in fact, chooses to put off the NBA for one more year.
It wouldn't surprise me at all if DiVincenzo goes through the pre-draft process without hiring an agent, giving himself the option to return to school. But in the end, expect him to come back to Villanova to help the Wildcats take aim at a third national championship in four years.
Copyright CSNPhily