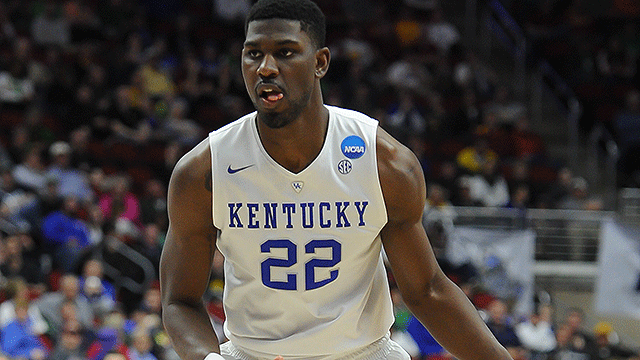 The Sixers took on the defending world champion Cleveland Cavaliers on Friday and were crushed with only nine available players. They may get some help.
The Sixers have been awarded an injury exception hardship and have used it to sign forward Alex Poythress, according to a report.

Poythress was one of many players the Sixers hosted for a pre-draft workout, but the 6-foot-7 forward went undrafted. He played summer league ball with the Orlando Magic, then signed with the Pacers before being waived by Indiana.

He's spent the season in the D-League, playing for the Pacers' affiliate, the Fort Wayne Mad Ants. He was a D-League all-star and has averaged 18.5 points and 7.1 rebounds in 46 games (45 starts).
Philadelphia 76ers
Complete coverage of the Philadelphia 76ers and their rivals in the NBA from NBC Sports Philadelphia.
Poythress was a five-star recruit out of high school and chose Kentucky. After making the SEC All-Freshman team, Poythress struggled in his sophomore season and suffered an ACL injury just eight games into his junior season. He returned for his senior year, averaging 10.2 points and six rebounds a game.
Copyright CSNPhily