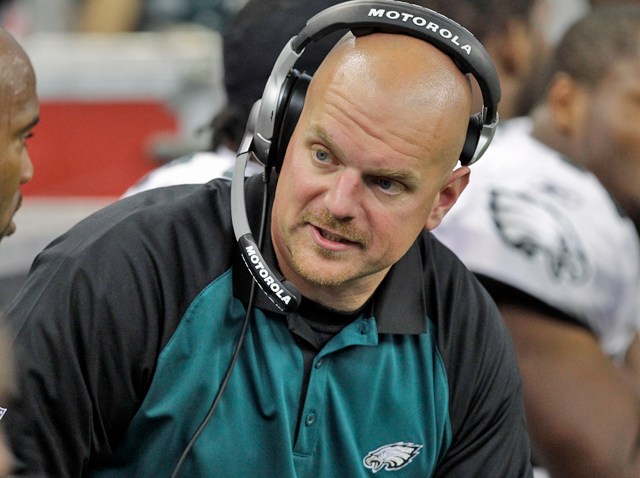 Eagles defensive line coach Rory Segrest was fired Sunday -- a day after Defensive Coordinator Sean McDermott was shown the door.
The moves weren't surprising since the Eagles D was terrible in the red zone all season and that the defensive line failed to pressure opposing QBs late in the season.
But, throwing a few defensive coaches into the fire has more to do with Andy Reid than anyone else. This continues a recent trend of Reid dispatching possible scapegoats for his team's underwhelming postseason performances. Last year QB Donovan McNabb was sent away this off-season its McDermott and Segrest.
Should Reid keep put a winning Eagles product out on the field during the regular season only to come up small when it counts most in January, then Reid could one of these days be the one needing to fire himself not those around him.
Eagles fans are sick of the same old song and the only cure will be a Super Bowl victory.