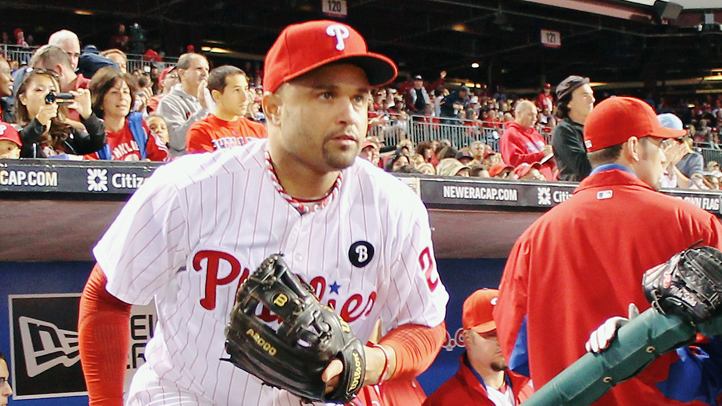 The Phillies placed Placido Polanco on the disabled list Thursday with lower back inflammation, according to MLB.com.
It was no surprise since Polanco last played July 22. He will be eligible to return on Aug. 7.
Polly struggled much of the season but especially over the last month or so. He was batting .290 on June 3 but his average plummeted all the way to .255 in the weeks since.
The Phillies didn't immediately announce who would take the light-hitting infielder's spot in the lineup but Hector Luna, Jason Pridie or Pete Orr all could be possible candidates to get the call.
Polly has struggled at the dish but not with the glove this season. He committed just two errors in 196 chances so far this season.