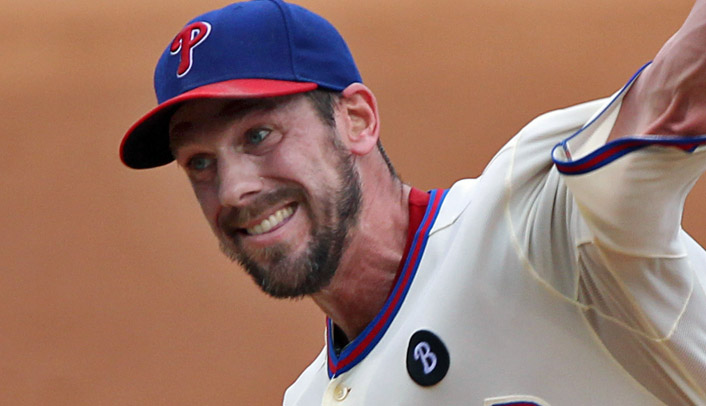 Could Cliff Lee's month get any better? Not only is he a strong contender for the Cy Young, but the Philadelphia Phillies just announced that he has been voted the National League Pitcher of the Month for the month of August.

In August, Lee was a perfect 5-0 -- for the second time this summer (he also went 5-0 in June) -- making him the first pitcher in Major League history to have two months in one season with at least five wins, no losses and an ERA under 0.50 (in August it was .45 and June, .21).

Last night, Lee helped the Phils to a 9-0 win over their league rival, the Braves.

"I guess that's pretty good," Lee said nonchalantly. "It is what it is. Obviously that's a good thing anytime you pitch the whole game and not give up any runs. But I don't think this is a time to pat myself on the back."

So humble, but we say, "Go ahead, Cliff, pat yourself on the back. You deserve it!"