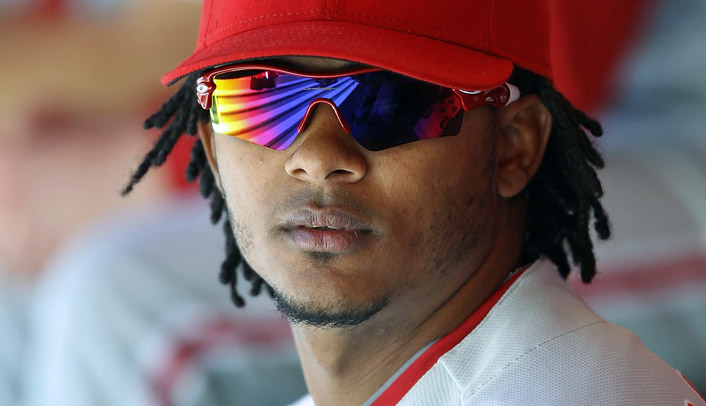 Michael Martinez is making the most of his opportunity to get regular at bats while Placido Polanco is on the disabled list.
Martinez, a Rule-5 Draft pick filling in at third base, hit a two-run go-ahead bloop double in the ninth to lead the Phillies to a 4-2 win Tuesday night in Chicago.
"Martinez hit it in a great place, an ideal place," Manuel said. "He was fortunate. I was hoping it was (fair). When it hit, I knew it was fair because I saw it, but when he hit it, I was pulling for it."
Martinez was 2 for 4 on the night with his first career stolen base and a run scored.
He also played some nice defense behind starter Cliff Lee and the relief tandem of Michael Stutes (4-1) and Antonio Bastardo (save No. 7).
The win came a night after Roy Halladay burned out with heat exhaustion in a 6-1 loss to the Cubs.
On another hot night -- 84 degrees at game time -- Lee was roughed up early giving up a two-run homer to Starlin Castro in the first and struggling through the first couple of innings. But he would calm down to spread eight hits and the two runs while striking out six before being pulled for a pinch hitter in the top of the seventh.
Chase Utley tied the game in the top of the eighth with a two-run double off reliever Sean Marshall (5-4) that scored Jimmy Rollins and Martinez.
Vance Worley (5-1, 2.15 ERA) takes on Ryan Dempster (7-6, 4.68) in the rubber game of the series Wednesday at 2:20 p.m. EST.