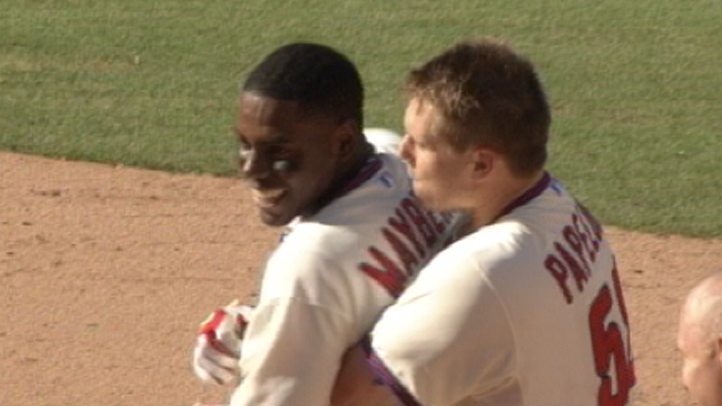 John Mayberry Jr. had the winning single in the ninth when left fielder Carlos Gonzalez failed to hold on to a diving catch, leading the Philadelphia Phillies to a 3-2 win over the Colorado Rockies on Sunday.

Jonathan Papelbon (5-6) picked up the win with a scoreless ninth in the first game of a doubleheader.

Saturday's scheduled game was postponed by rain. Tyler Cloyd will start for the Phillies in the evening game against Drew Pomeranz.

Rockies reliever Matt Belisle (3-6) loaded the bases in the ninth. Gonzalez sprinted toward Mayberry's low liner and appeared to make a diving catch. The ball plopped out when his glove hit the ground. There was brief confusion before the umpire ruled it was a hit.

Rockies catcher Wilin Rosario had two of his four passed balls in the ninth.
Copyright AP - Associated Press