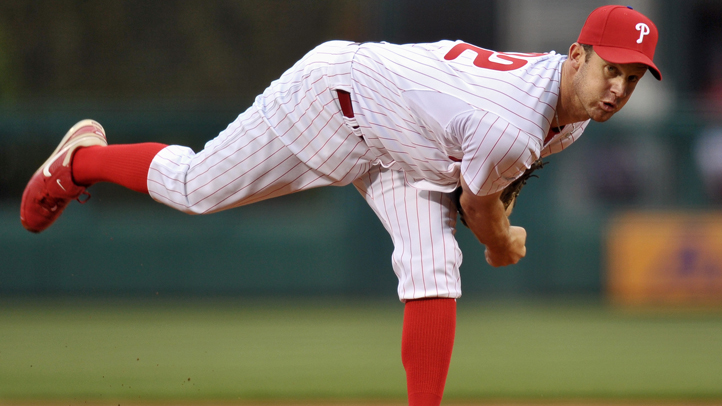 Phillies No. 3 ace Roy Oswalt could be coming to a minor league stadium later this week.
Oswalt, who was retroactively placed on the disabled list Friday, is dealing with a balky back that has bothered him during a few starts this season.
On Monday news surfaced that Oswalt will head to one of the Phillies minor league clubs for a rehab start Thursday.
Here is what to expect care of the Daily News' High Cheese:
Oswalt will pitch in a minor league game Thursday and is being targeted to return Tuesday at St. Louis.
The exact location of Oswalt's minor league start is unclear but with the Clearwater Threshers at home Thursday and the Phillies playing in the south (they open a series against the Braves Friday) that seems most reasonable.
With Oswalt aiming for Tuesday and the Phils having an off day on Thursday, it's possible that Vance Worley has seen his last start -- for now -- with the Phightins. Cole Hamels can pitch Friday, Joe Blanton Saturday, Roy Halladay Sunday and Cliff Lee next Monday without anyone throwing on short rest.
Oswalt would then take up his regular No. 3 spot in the rotation moving forward.