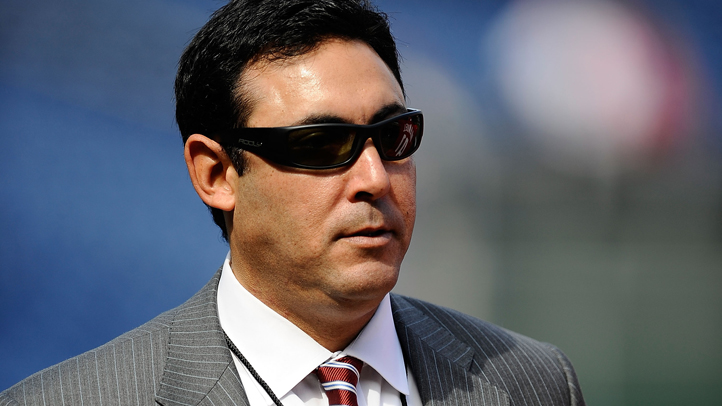 If there is one thing that can be taken as gospel since the Ruben Amaro era began in Philadelphia after the 2008 season, it's that the wily General Manager plays things as close to the vest as anyone. No matter what he says, he likely means quite the opposite. If Ruben says he fancies himself a glass of lemonade, you can be sure that he'll soon start chugging sand. Or maybe he was never even thirsty. That's just how he works – you never really know what the man is thinking.
So, it should come as no surprise that his earlier assertions that the Phillies were a bit too strapped to make a major move, lest they get penalized by MLB's luxury tax, were likely just smoke and mirrors. It was his ploy to manage expectations.
Added payroll does not appear to be an issue for the Phillies, even though one or two trades could push them above baseball's luxury-tax threshold of $178 million. The team's current payroll, as recognized by Major League Baseball, stands at about $175 million.

"We do whatever it takes," team president David Montgomery told The Inquirer. "If there's an opportunity, we'll make adjustments."
This is once again an instance of the double-speak that is really quite common among baseball executives and string-pullers. Those who work behind the scenes will employ methods of misdirection, like some kind of baseball-related specter that only comes out during the last few weeks of July. After all, what is the point of tipping one's hand and potentially weakening your position at the negotiating table?
Also, "whatever it takes" has a very nice ring to it, and the implications are that the Phillies can find a few extra duckets if it means getting back to baseball's Promised Land. That somewhat high price tag that comes along with acquiring Carlos Beltran or Hunter Pence? Not much of an issue, it seems.
With four days and change remaining until the trade deadline, it is just a matter of time before Amaro breaks his self-imposed vow of silence and reveals to the world the newest member of the Philadelphia Phillies.