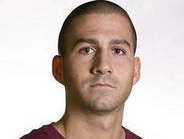 KIXX soccer player Matthew Maher is officially charged in the death of a Philadelphia man.

24 year-old Matthew Maher was arrested this morning on aggravated manslaughter charges.
He's accused of driving drunk and causing an accident that took the life of 55 year-old Hort Kap.

Maher was transported to the Atlantic County Justice Facility in lieu of $250,000 cash, bond, or property bail. As another condition of bail he must surrender his passport according to prosecutors.
Maher slammed into the back of a minivan just before 3am Saturday March 7th according to New Jersey State Police. Kap died at the scene.
Maher, a 24-year old defender for Philly's soccer team, lives in Cape May Court House, N.J.
He was given field sobriety tests and later had blood drawn at Kessler Memorial Hospital in Hammonton.
KIXX management told the Inky it'll let the legal process play out before deciding if there should be any disciplinary action.