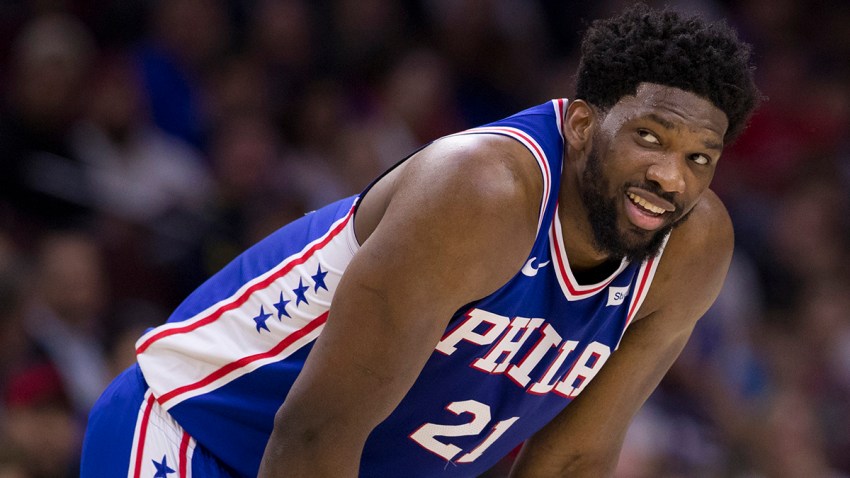 What to Know
Joel Embiid has been issued a trademark for the phrase "the Process."
The Sixers star has embraced the term used when the team tanked out to a league worst record while accumulating top draft picks.
The Process™ can be applied to clothing, hats and flip flops.
No member of the Philadelphia Sixers has been more synonymous with "the Process" than center Joel Embiid. And now the face of the 76ers franchise owns the trademark for the term, at least for clothing.
On Tuesday, the United States Patent and Trademark Office issued the NBA superstar a trademark on the phrase "The Process" for "apparel, namely, shirts, sweatshirts, shorts, sweatpants, hats, flip flops."
Embiid now owns the trademark for the term in any font, size or color on apparel.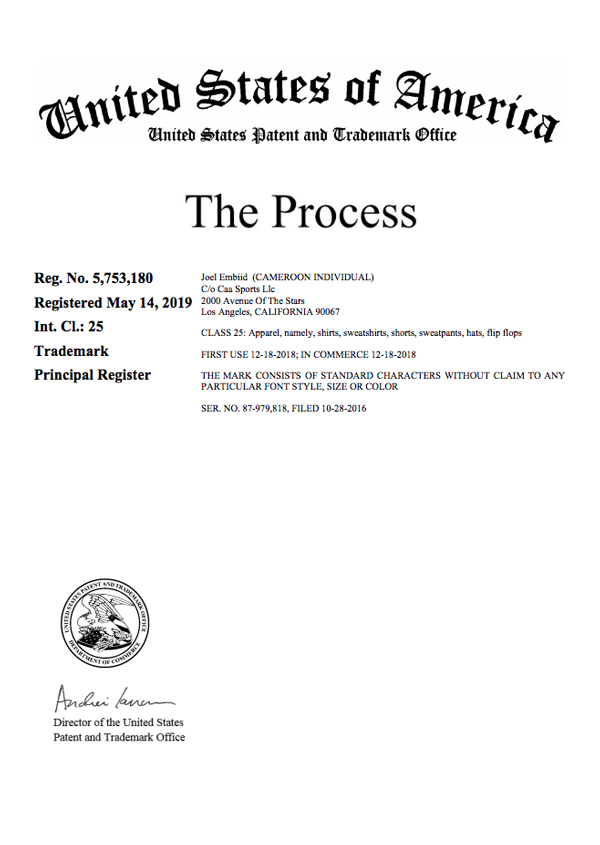 Getting a trademark for "The Process" was a process in itself, taking Embiid about three years. He first inquired about the trademark, through his agency, CAA Sports LLC, in October 2016, according to the patent office.
Embiid has also applied to have the trademark for "The Process" on other things, like basketball camps, toys, bumper stickers and much more. He even put in for "Trust the Process" to be used on beer, "Shirley Temples," soft drinks and bottled water. Those other applications appear to be pending.
The term "Trust the Process" came about under Sam Hinkie's front office leadership with the Sixers. During that time, the Sixers lost many more games than they won, while accumulating top NBA lottery picks, including the third-overall pick used to select Embiid in the 2014 Draft.
The Process bottomed out with a nearly league-record-worst 10-72 last-place 2015-16 season in which Embiid didn't play due to injury.
Winning a championship continues to be the ultimate goal of the Process. Embiid has led the Sixers to back-to-back Eastern Conference Semifinal appearances, including a heartbreaking Game 7 loss Sunday, but has yet to make a conference final.