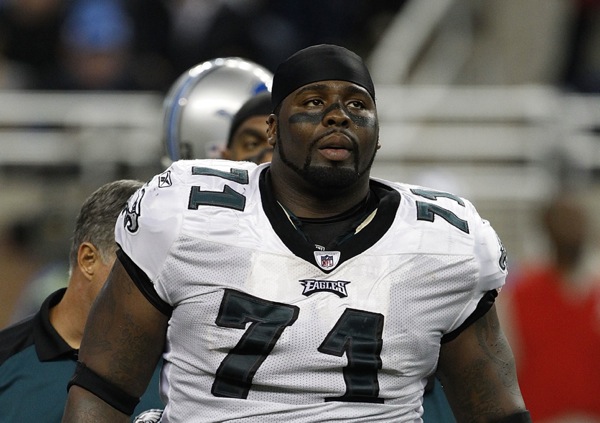 Speculation abounds about the player who will quarterback Chip Kelly's offense in 2013. Free agency awaits, as does the draft. Michael Vick anticipates the unlikely $3 million payout his contract guarantees if he's on the Eagles roster on Feb. 6. Then there's Nick Foles, who surely hopes Kelly can adapt an offense to his skills.
A lot of questions, few answers. And, honestly, I'm not sure how much it matters, at least this year.
Long term, Kelly is going to need to find a dynamic, elite quarterback. That's a large part of winning in today's NFL. But short term, I have confidence that an offensive innovator can make do with any number of options, from a fresh rookie with legs to the immobile Foles.
Historically, Kelly hasn't asked his quarterback to carry the offensive load and he has never had an NFL-caliber QB. Oregon ran the ball 65 percent of the time last year, and the quarterback only averaged about eight carries per game. The QB isn't quite so important when you build your offense around playmakers -- and LeSean McCoy, DeSean Jackson and company sure are weapons Kelly can focus on.
So if, despite the hype, the quarterback isn't the most important Eagle of 2013, who is? To me, the answer is simple: Jason Peters.
Peters, the 6-foot-4-inch, 340-pound offensive tackle whose 40-yard dash at the NFL combine was only .04 seconds slower than Jason Kelce's, is a player with obvious and immense talent. He's been to five Pro Bowls, including two with the Eagles since the team sent a first-round pick and change to the Buffalo Bills for him. It's no coincidence that McCoy had his breakout season in 2011, when Peters was absolutely destroying would-be tacklers.
Of course, in what was to be only the first in a long string of disappointments last year, Peters ruptured his Achilles tendon in the offseason and never played a down in 2012. The rest of the offensive line collapsed without him. Whether it was King Dunlap or Demetress Bell taking his place, left tackle became a major weakness. Evan Mathis held strong at guard, but Jason Kelce tore his ACL in the second game. Danny Watkins continued to be awful, and Todd Herremans regressed at right tackle before also falling prey to injury.
I know those injuries weren't correlated, but going forward the Eagles are going to need rebound performances from everyone -- especially Peters. While they may not need (at least at first) an elite quarterback, the team needs a solid offensive line. Last year, Oregon averaged just below 50 points per game. Kelly's offense was held under 35 points only once, when Stanford's defensive front dominated the Oregon offensive line and limited the Ducks to just two touchdowns. The playmakers need space to work. The quarterback needs time. That starts and ends with the offensive line -- and the line starts and ends with Peters.
There's a fair chance that the Eagles will pick an offensive tackle early in the draft, both for depth and long-term plans. But the transition would go a lot easier if Peters proves he can once again shoulder the load. On Tuesday he turned 31 years old. In football years, that's nearing the end of his prime, with or without a career-threatening injury. Tra Thomas held his own until age 34. Jon Runyan lasted until 35. If Peters can recover from his injury and last another three or four years, that would be huge. The team could build from an (aging) position of strength rather than scramble to find a replacement. A high draft pick could get some time to apprentice or step in at guard instead. And If Herremans needs to move back inside, the instability won't be devastating.
The Eagles defense, whether it transitions to the 3-4 or not, is going to take more time to rebuild. There are too many holes to execute any kind of quick turnaround on that side of the ball. But the offense, with a little bit of Kelly magic and an offensive line rebirth, could get a head start. And that depends on Peters.