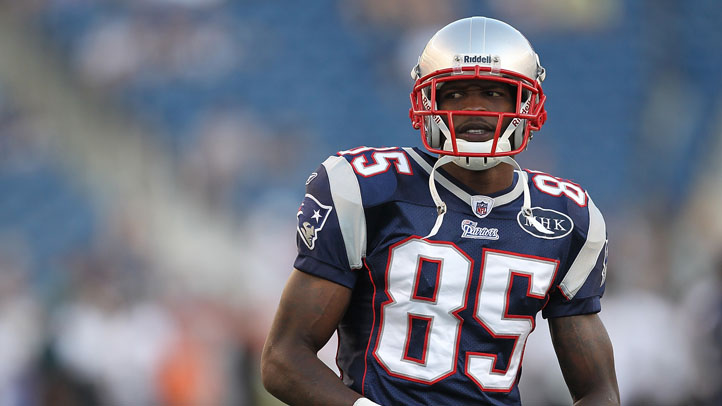 This may shock and stun you, but it turns out that the New England Patriots offense doesn't need an aging receiver prone to terrible drops in order to thrive. Chad Ochocinco got a lot of pub when the Pats traded for him, and the notoriously press-happy wideout made a big deal out of adopting a low profile and doing things the Patriot Way. The problem is that while Ocho is saying all the right things, he hasn't proven all that useful to Tom Brady. From the Boston Globe:
Chad Ochocinco saw precious few snaps during the Patriots' come-from-behind win over the Cowboys yesterday... there are still times when either (Tom) Brady or another teammate is telling him where he is supposed to be lining up.
But this isn't just about Ocho's failure to learn the Pats offense. Even before he arrived in New England, Ocho was clearly not the same player he was back in the mid-2000's. His ability to get separation from defenders had tailed off. He was prone to drops. In fact, Ocho has managed just one 1,000-yard season since 2007. And he's NEVER had very good yards-after-the-catch numbers, particularly compared to someone like current teammate Wes Welker. The Patriots' offense is all about YAC. It's about Brady hitting wideouts in stride so they can gain an extra ten yards after they get the ball. Ocho has never been that kind of receiver. He's always been a possession receiver who occasionally makes a flashy long play. The Pats have no use for that kind of player, and it shows.

There was speculation that the Pats might use the bye week to cut Ocho and perhaps trade for the likes of Brandon Lloyd. Lloyd is a Ram as of today, so Ocho still has a job. He's had wild success keeping his name in the news with various antics over the years, and I still kind of love him for his goofiness. But as it stands right now, you're witnessing the end of his career. If he gets cut (and if it doesn't happen this season, it will shortly thereafter), don't expect some other team to gladly scoop him up. These may be Ocho's final games as an NFL player. It's a shame he's going out with a whisper.