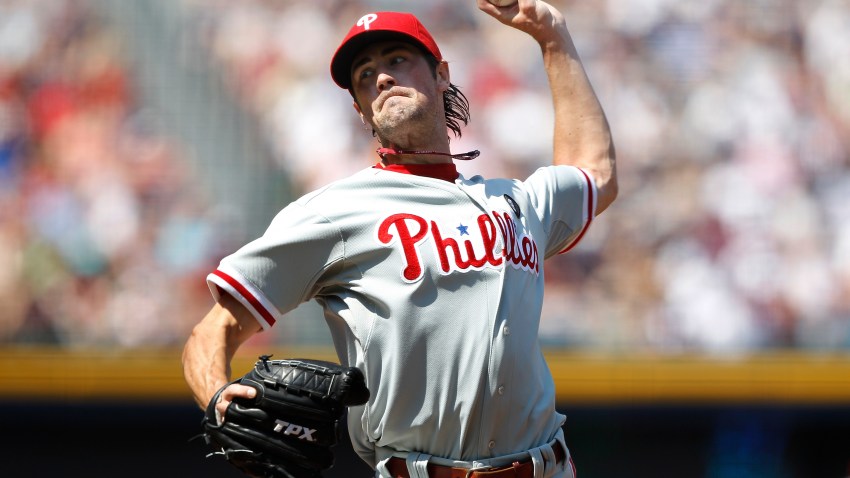 Following his outing on Sunday against the Seattle Mariners – a 6.1 inning, two earned run loss that saw him record his 1,000th career strikeout – Cole Hamels found himself the owner of an ERA of 2.51 and a record of 9-3.

Despite the loss, which was the product of poor run support, it was another fine go of it for Hamels this season. It was only his fourth start this year where he didn't go at least seven innings, but it was the tenth start of the season that saw him allow two or fewer runs.

As we near the halfway point of the 2011 campaign, it's becoming more and more clear that Cole Hamels has gone from "good pitcher" to "great pitcher." His transformation began last season, when he out-pitched Roy Halladay down the stretch, and it's continued into this season, where he is emerging as an early candidate for the National League's Cy Young award.

After his less-than-memorable outing to start the season (the one where he allowed six earned runs in less than three innings) Hamels has been utterly dominant with an ERA of 2.04 in 101.1 innings over his next 14 games.

Through Sunday, Hamels was the either leading the MLB, or close to it, in several categories, among left handed pitchers with at least 80 innings pitched:

ERA: 2.51 (1st)
Innings Pitched: 104 (Third)
Strikeouts: 103 (Third)
Walks: 19 (Second)
ERA+: 154 (1st)
K/9: 8.91 (4th)
K/BB: 5.42 (1st)
Opponent's OPS: .545 (1st)
HR: 5 (T-3rd)
Wins: 9 (T-1st)
Losses: 3 (T-3rd)

It's not an exaggeration to say that Cole has been in elite company this season. He strikes out a ton of batters, hardly walks any, goes deep into games and keeps the opposing hitters from doing too much, even when they do manage to make contact.

For those reasons, it is abundantly clear that Hamels has not only been the best lefty in the game (even better than his teammate Cliff Lee), but that he's also been perhaps one of the best in the game, regardless of handedness. And it isn't a stretch to say that he's been the alpha ace of this rotation.
Though the season is only halfway in the books, it isn't too early to think that Hamels might be well on his way to earning some hardware for his efforts.