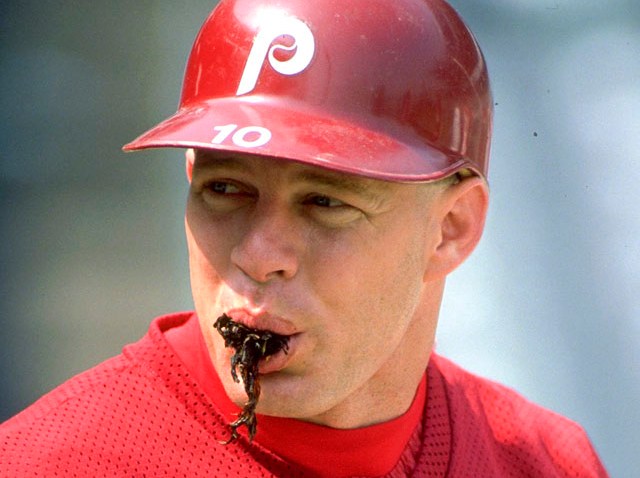 Lenny Dykstra is being hammered by reports that he's not doing so well with his finances.

Dykstra, who earned the nickname "Nails" during his baseball career, but now calls himself a Wall Street whiz, is in danger of losing his $18-million California home, among other high-priced assets, according to the New York Post.

A private-equity firm filed foreclosure documents last month on Dykstra's expansive estate in Southern California, previously owned by hockey legend Wayne Gretzky, the Post reported.

The firm had given Dykstra a bridge loan late last year to help his "The Players Club" magazine cover expenses, but Dykstra has allegedly missed payments, which began in January.

Then in March, Washington Mutual filed a notice of default on Dykstra's $12-million mortgage, the Post reported.

And as if things aren't bad enough just by being in Cleveland, Dykstra's Gulfstream jet was impounded there in February after a creditor cited an outstanding debt, according to the Post report.

Dykstra is also the subject of a dozen lawsuits by former employees and creditors who claim he owes them money.

Despite his troubles, Dykstra continues to write his finance column on TheStreet.com, which is funny because the street is where he could soon end up.

Dykstra, 46, played for the Mets and Phillies in a career that spanned 12 seasons until he retired in 1996. He tried unsuccessfully to launch a comeback in 1998.