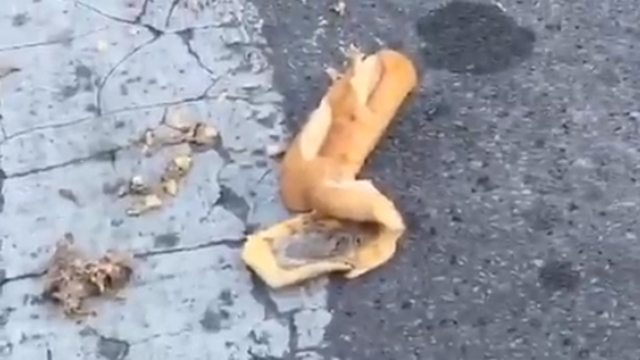 The title of this post is exactly what it describes – incredibly weak Philadelphia Eagles trash talk during the way-too-long lead-up to Super Bowl LII.
Imagine thinking this plan sounded edgy and cool.
A New England Patriots fan – naturally, associated with Barstool Sports – comes to town to purchase a cheesesteak from the most touristy spot possible, Geno's. But in a shocking plot twist, said fan doesn't eat the food he paid for with money, instead choosing to smash a cheesesteak in the street. The moral of the story is chowder is better, because Boston and Super Bowl. End scene with intense imagery: A close-up of the mangled sandwich on pavement.
Philadelphia Eagles
Complete coverage of the Philadelphia Eagles and their NFL rivals from NBC Sports Philadelphia.
That about capture the artistic vision here?
One Gronk spike of a Philly Cheese Steak, everybody knows the rules pic.twitter.com/tV4SC0oCWj— Laces Out (@LacesOutShow) February 1, 2018
Why a person would travel any distance to buy an item for the express purpose of destroying it as part of a poorly staged photo shoot to post on social media is clearly beyond me. But that is apparently a thing you do when you're a Patriots fan.
I suppose the video was supposed to be representative of what the Patriots will do to the Eagles on the football field this Sunday. All I was thinking about the whole time is what an astounding waste of time and resources this was.
Fixed. pic.twitter.com/oSChnvSRAu— Gayle Saunders (@EagleSessions) February 1, 2018
Copyright CSNPhily