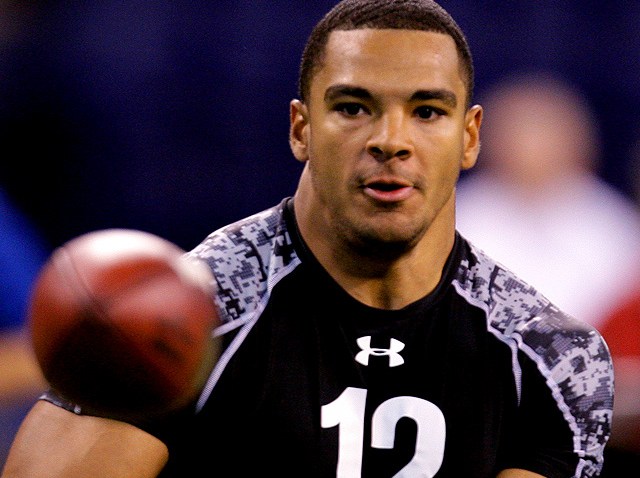 The Eagles Week 4 Inactive list looked very slimier to the inactives from last week.
Birds not suiting up Sunday included RB Joique Bell, TE Clay Harbor, T Austin Howard, DE/LB Antwan Barnes, DE Daniel Te'o-Nesheim, LB Keenan Clayton, DB Trevard Lindley and QB Mike Kafka (third stringer).
The only player to land on the list against the Redskins that suited up for the Birds last weekend at Jacksonville was Bell – he was recently acquired off Buffalo's practice squad.
Basically the inactives this week show that the Eagles have confidence in DE/LB Darryl Tapp playing the joker role that Barnes played for a couple weeks and that LB Omar Gaither is out of the dog house so to speak after landing on the Inactive list Week 3 after starting for injured Stewart Bradley in Week 2.
The Redskins who won't be suiting up alongside Donovan McNabb as he returns to Philly included T Trent Williams, TE Logan Paulson, DE Vonnie Holliday, LB Perry Riley, DT Anthony Bryant, DE Jeremy Jarmon, CB Kevin Barnes and QB John Beck (third-string QB).