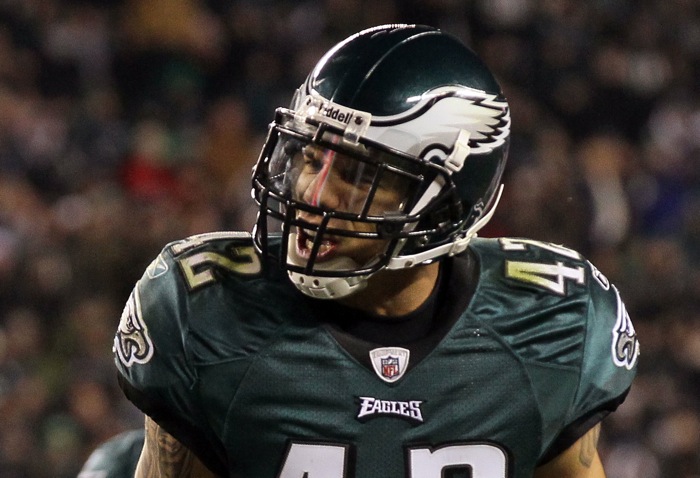 Unexpected success is undoubtedly the best outcome in sports. Sure, it's nice when we expect Roy Halladay to throw a complete game shutout and he goes out on the mound and delivers. But there's nothing quite as invigorating as watching a no-name player like Vance Worley start a game with few expectations and perform better than anyone could have rightly predicted.
As far as the Eagles go, that means that fans often take guys like Trent Cole and Jason Peters, easily two of the best players on the team, for granted. Meanwhile, players who give you a little more than you expect - guys like Jamar Chaney and Kurt Coleman perhaps - are lauded.
What I'm saying is that the expectations matter, sometimes more than the results themselves. Perhaps Cole and Chaney aren't in the same league, but what about Chaney and Stewart Bradley? There are lots of people who want to kick Bradley to the curb and move on with someone else. As I wrote last week, I think that the Eagles might agree.
But just because Bradley lagged behind his expectations and Chaney soundly beat his doesn't mean that such a move would be a guaranteed win. We should be mindful that our perceptions often outpace reality. Would King Dunlap really be an upgrade over Winston Justice? Was Dimitri Patterson much better than Ellis Hobbs in the long run?
Sometimes short term play and limited expectations for success can greatly cloud our judgement. It's good to keep that in mind as we consider the Eagles possible offseason moves.