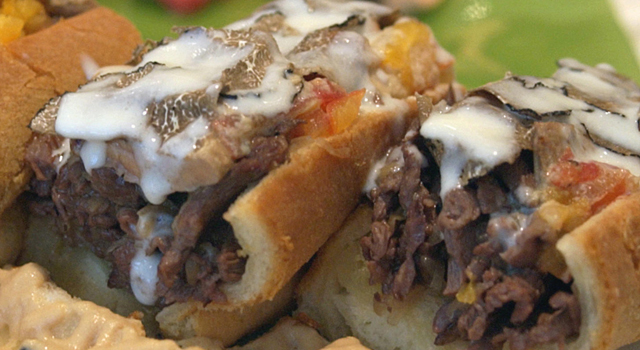 Phillies vs.Yankees. Sixers vs. Knicks. Eagles vs. Giants. Q BBQ & Tequila Bar vs. Foley's NY Pub?
Looks like the heated rivalry between Philadelphia and New York just got hotter. In addition to matchups in three different sports this weekend, two restaurants have entered the battleground.

Kevin Meeker, owner of Philadelphia's Q BBQ & Tequila Bar issued a bet to Shaun Clancy, owner of Foley's NY Pub & Restaurant. The terms are quite intense.

After the World Series, the losing home team's restaurant will be forced to wear the winning team's clothing and listen to a CD picked out by the other restaurant for one week, as well as during next year's opening day.

While it hasn't been confirmed what musical artist Clancy has chosen for Q BBQ, Meeker has already made his choice: The Philadelphia Mummers string band. Depending on who you ask, a week with nonstop Mummers music would either be heavenly bliss or psychological torture. For the New Yawkers unfamiliar with the extremely local Philadelphian music, our hunch is the latter.

In addition, the losing restaurant will have to bring local food to the other restaurant. This means that the Phightin' Phils are not only playing for their city's pride but also their health. You don't even want to know how much cholesterol is packed into a NY cheesecake.