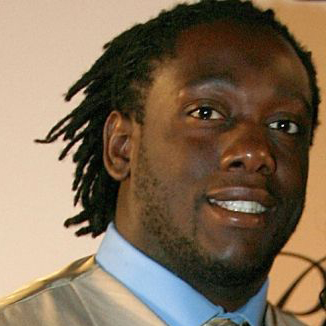 Buffalo Bills fullback Corey McIntyre got sent to the slammer Thursday after he allegedly fondled himself outside a Port St. Lucie woman's home.
While the indecent incident allegedly happened two months ago, McIntyre wasn't charged until late this week.
The 29-year-old athlete is accused of exposing sexual organs, but his agent, Brett Tessler, says he did nothing of the sort. "He is guilty of absolutely nothing," he says.
The woman he allegedly showed the goods to, however, strongly disagrees. A spokesperson for the Port St. Lucie Police says the woman reported McIntyre knocked on her window and then showed her the full monty.
Police later spotted McIntyre on bike after he allegedly fled the scene.
The Sun-Sentinel reports he was "charged with a misdemeanor and required a warrant for his arrest, which lead to lag time until McIntyre was jailed."
McIntyre is being held on a $10,000 bond.