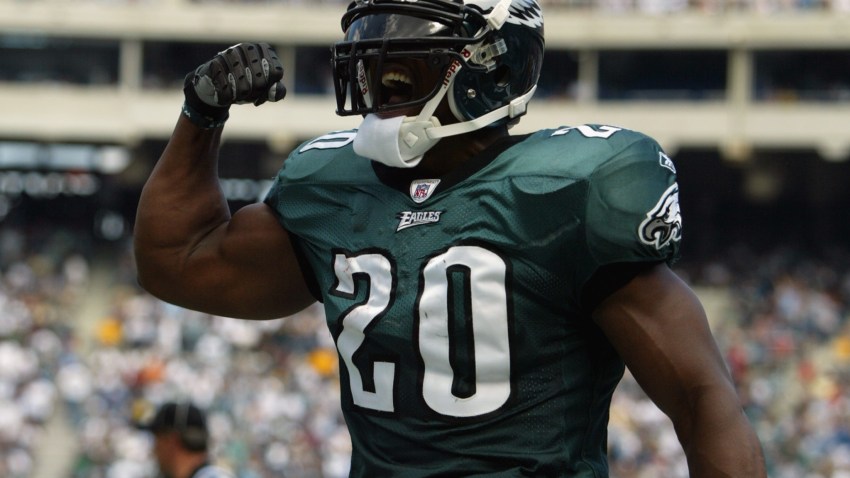 Philadelphia Eagles pro bowl safety, Brian Dawkins, is being awarded for his hard-work on the gridiron in December.
The NFL is recognizing Dawkins accomplishments and has named him Defensive player of the month.
When the season began, the media and fans felt that Dawkins had lost a step or two from his more youthful days.
It seemed like other offenses were starting to attack Dawkins as if he were the weak link on the defense for the Eagles.
Dawkins has proved he can still play at a high level in this league.
Over the last month, he had 36 tackles, one sack, two forced fumbles which were both returned for touchdowns, and made it to his seventh Pro Bowl.
He is leading a defense that has given up the fewest points in the league for the month of December with 40 winning 3 of the 4 games.
This is Dawkins second time receiving the award that ties him with William Fuller and Hugh Douglas for the most defensive player of the month awards in franchise history.
Dawkins is in the final year of his contract with the Eagles.
When he steps on the field Sunday with his team to take on the Minnesota Vikings, could this be the last game Dawkins plays in an Eagles uniform?
The Eagles will have some difficult decisions to make in the off-season.
They must decide whether or not they believe Dawkins can continue playing at this high level and if they should give him a new contract.
With the production he has given them recently, it is hard to imagine the Eagles not wanting to bring him back for another season.
He has been the emotional leader on that defense and plays with a big heart.
If anyone deserves a super bowl ring, it would be this man.
Could Dawkins surge the Eagles for a Super bowl run?
Tune into NBC on Sunday at 4:30 for the answer.