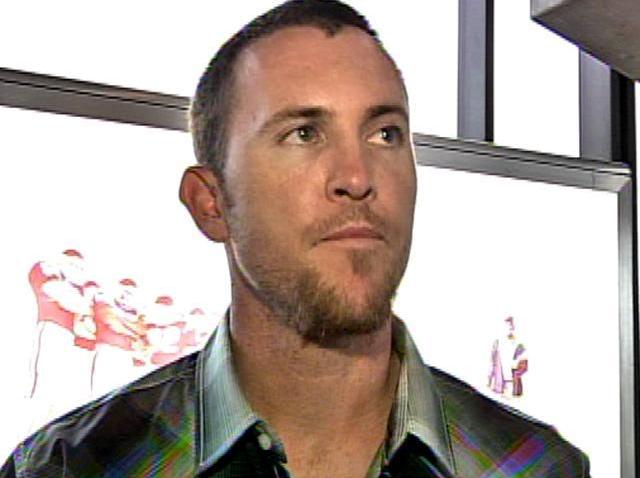 Phillies closer Brad Lidge will miss three to six weeks due to a rotator cuff strain, according to David Murphy of the Daily News.
This comes on the heels of news that Lidge would miss the start of the season after the right-hander was pulled from a game last week due to shoulder soreness.
The injury is thought to be a partial torn rotator cuff and will not require surgery. Lidge will begin throwing in three weeks.
All told, it's not that big a blow to a Phillies team that was already pretty solid at the back end of the bullpen, and given the strength of the starting rotation, the dire need for a surplus of arms at the end of the game is slightly diminished.
With news of Lidge's prolonged absence comes news of a new closer, as Charlie Manual has tabbed right-hander Jose Contreras as the one who will hold down the ninth inning, leaving Ryan Madson to his usual role in the eighth.
"Right now, with the way it looks, here lately we've been using Contreras," Manuel said. "Of course, Madson is still there. At the same time, to start the season, it looks like it might be Contreras. I don't know yet. But I'd say right now, if I had to pick somebody tonight, it would probably be Conteras."
It's not much of a surprise that it went that way, given Phillies' pitching coach Rich Dubee's earlier comment's about Madson's possible move to the ninth inning, but that doesn't make it any less of a head-scratcher, given the likelihood that Madson returns as the closer in 2011. I've said it on here before, but Madson is the best arm in the 'pen, and if he's the guy most likely to do it in 2012, why not let him adjust to the role now, as opposed to next season?
Either way, Charlie knows his players more than any of us, so squabbling over which quality arm in the 'pen gets the ninth inning is for the birds. Contreras is a fine choice to hold down the fort out there, provided that he is able to put up numbers similar to his 2010 campaign, where he racked up four saves and a 3.34 ERA in 56 and two-thirds innings.