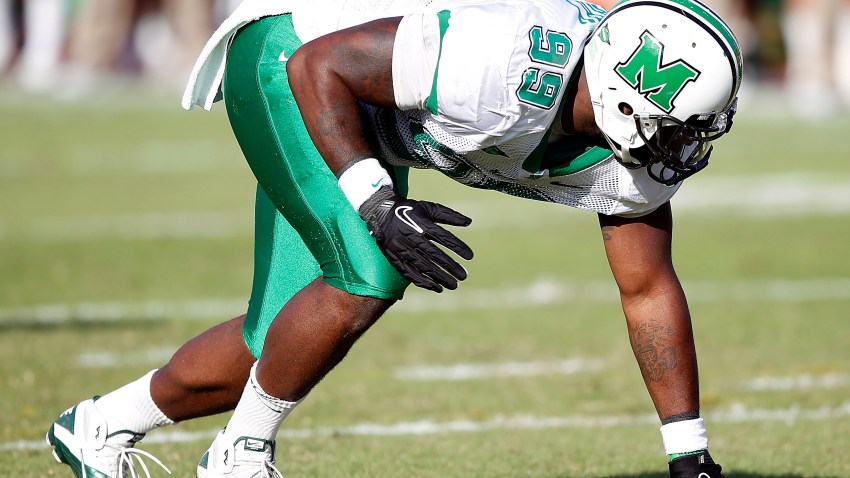 The NFL Draft is in the books, and by almost all accounts the Eagles did little to complain about. Here are my miscellaneous thoughts on what happened:
Watch the Vinny Curry interviews, then watch them again and again. His Eagles fandom is clearly as raw as yours and mine, and it's awesome to see the excitement one of us would undoubtedly have, if we had the talent to end up playing for our hometown team.

Nick Foles, the big reach. There has been serious quarterback inflation in the last two drafts. Just consider that Foles was the seventh quarterback selected, at pick 88 overall. Mike Kafka was the fifth off the board in 2010, at pick 122. A round and a half earlier, for a worse quarterback? Maybe. (Also, I'm 95 percent convinced that Russell Wilson was the real target.)

The Eagles have drafted defensive players with nine of their last 11 first-, second-, and third-round picks. So far, the results have been atrocious. Let's hope this last batch can turn things around.

After complaining in recent years that the Eagles had become too safe in the late rounds and undrafted free agency, I certainly can't complain about the wave of longshot, troubled players the Eagles snagged this time around. I actually like the strategy, especially at running back, where the team wound up with a major athlete with limited production and questionable work ethic (Bryce Brown) and a productive talent who was taken off seemingly everyone's draft board due to injuries (Chris Polk). Especially at running back, which other than pass protection is relatively easy to pick up, one of these longshots could pay off. A veteran back up would still be nice, though.

There are some other interesting names -- besides Polk -- on the undrafted free agent list. Kentucky punter Ryan Tydlacka should give Chas Henry some much needed competition. Another long snapper is a shot across reliable Jon Dorenbos's bow. And not one but two fullbacks means we'll have a healthy fight for one of the most marginalized positions on the team.

Two things granted: Brandon Boykin had great college production and the slot corner role is becoming more and more important. That said, I'm a little hesitant about drafting a guy whose size has made every draft expert who has looked at him say, "what a great nickel back." In some ways, this pick was the opposite of the Curtis Marsh selection last year, when the Eagles went for physicality over refined performance. It will be interesting to watch which pick turns out better for the Birds going forward.

There's a lot riding on Mychal Kendricks being Andy Reid's first successful second round linebacker -- and the results need to show right away. Under no circumstance should more than one of last year's linebackers start in 2012. Right now Brian Rolle has the inside track on keeping his weakside job, but Casey Matthews could push him there, after ending last season on a relative high note.