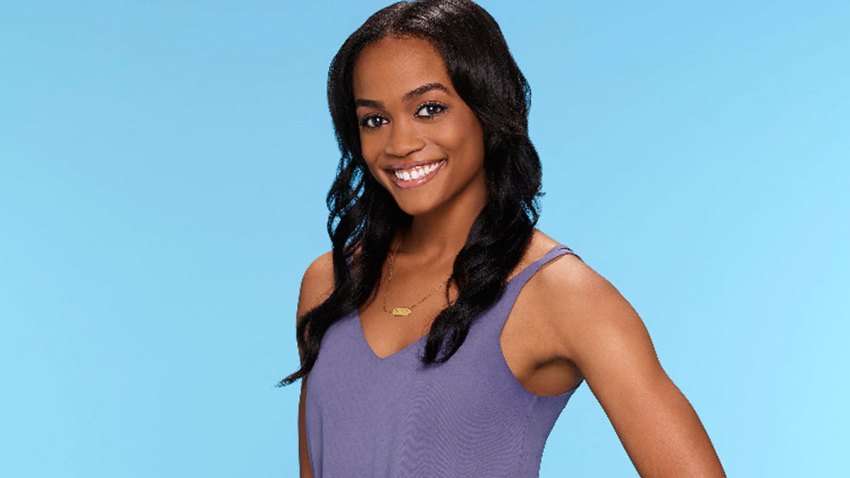 Rachel Lindsay was officially named the next "Bachelorette" on Monday night, with the announcement revealed on "Jimmy Kimmel Live" after reports surfaced earlier in the day that the 31-year-old attorney from Dallas would become the first black lead in the "Bachelor" franchise's 22-season history.
Franchise creator Mike Fleiss had said on Twitter the announcement would be historic. There have been 21 seasons of "The Bachelor" and 12 of "The Bachelorette."
The announcement came at an unusual time as Lindsay is still competing on Nick Viall's current season of "The Bachelor," during which she quickly became a fan-favorite. And while she earned Viall's "first impression" rose, it's obvious that she doesn't ultimately "win" the season, since, you know, she's the next "Bachelorette." This is the first time the franchise has ever spoiled the outcome.
U.S. & World
Stories that affect your life across the U.S. and around the world.
Bachelor & Bachelorette Status Check: Find Out Who's Still Together!
After much messing around with "Bachelor" host Chris Harrison, Jimmy Kimmel finally brought Lindsay out on stage.
"I take it your hometown date with Nick did not go as planned?" Kimmel asked. "This is a bit of a spoiler, 'cause you're still on the show."
"Yes, it is," Lindsay admitted. "But we're a couple weeks out from filming, we're ready to get this started, I'm ready to find love, find a husband, so if you know anybody out there who needs to apply, sign up, go ahead and get started."
Lindsay revealed that she was first approached to be the "Bachelorette" fairly soon after her time on "The Bachelor" ended.
"I honestly thought they were just doing it to make me feel better from the heartbreak," she said. "I am excited. I'm ready."
The Bachelor Final Four Revealed With Help From Sharks, Boats, and One Platinum Vagine
When E! News caught up with Viall after the premiere aired, he described Lindsay as "beautiful" and "intelligent" and said, "She was so calm and so natural, very easy to talk to. I could've talked to her for hours that night. She made me feel comfortable and was a calming influence on me."
In August 2016, ABC president Channing Dungey talked about the lack of diversity in "The Bachelor" franchise, noting the pattern of selecting a popular contestant from a previous cycle as part of the issue.
"It's worked very well for us because the audiences feel really engaged [in choosing] that candidate," she said at the Summer TCA Press Tour. "What we'd like to do is broaden that. We need to increase the pool of diverse candidates in the beginning. That is something we really want to put some effort and energy towards."
"The Bachelor" airs Mondays at 8 p.m. on ABC.
Copyright E! Online